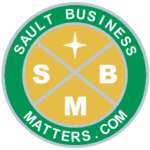 By
Sault Business Matters Staff
September 14, 2022
Tweet
This weekend signals the return of the 'Bushplane Days' family event at the Canadian Bushplane Heritage Centre on lower PIm Street.
The event will be held on Saturday and Sunday from 10 a.m. to 5 p.m.
Following is a press release from the Canadian Bushplane Heritage Centre.
Bushplane Days returns for its 26th year of magical family-friendly fun this Saturday and Sunday. Participants will see old favourites such as the ride along mini train, bouncy castles, the Soo Modellers Club and visits from Princesses R' Us and Chopper. In addition, many fun new additions have joined: Science North Science Show, street magic with Ryan McFarling and live music with The Barnboard Trio and Crossroad Magdalenes in the afternoon.
The Canadian Bushplane Heritage Centre is proud to work with many community partners to help make Bushplane Days truly unique. Harvest Algoma will be on-site with nutrition activities, Drum Fit will offer short classes, the Brick Space is guiding "Make and Take" LEGO building, Eden's Reptiles is bringing their neat reptiles and so much more! Plus, there are many carnival games to play with tonnes of prizes.
BBQ and canteen are open all day each day with hamburgers and sausages from City Meat Market, ice cream from Elliot's Ice Cream and Tipsy Beaver, our exclusive blend produced by Northern Superior Brewing Co.
Bushplane Days at the Canadian Bushplane Heritage Centre, Sept. 17 and 18, 2022, 10 a.m. to 5 p.m. Admission is $5 per person (free for members and kids under 5). Game tickets are $2/each or $10 for an unlimited bracelet. Algoma University and Sault College students receive free admission with ID.