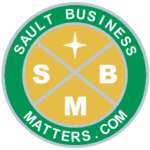 By
Sault Business Matters Staff
September 19, 2022
Tweet
Gliss Restaurant on Spring Street in the Sault's downtown will close on September 30 to make room for a new eatery, Sault Business Matters has confirmed.
The building housing Gliss has been sold, according to Kristi Turner, who owns the restaurant along with her husband, Derek. New owners have purchased the building at 133 Spring Street and apparently plan on turning it into a Vietnamese restaurant.
Kristi Turner told Sault Business Matters that she and her husband will retain the Gliss name and have not discounted opening a takeout eatery in the future.