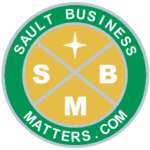 By
Sault Business Matters Staff
September 10, 2022
Tweet
A program called Iron Strength will be running as a small group on Wednesdays at 5:15 p.m. at Fit Bodies.Fit Minds starting on September 14. There will also be a regular class on Saturdays from 10:30 to 11:20 a.m. The regular Saturday class will be taught in a joint teaching style with multiple educated instructors teaching different weeks.
This 10-week program will use concepts in foundation training and many different fitness conditioning certifications. This class will not be seen anywhere else!
Iron Strength focuses on lengthening and strengthening the muscles used in lifting weights as well as teaching you proper alignment and posture during many lifts. This class will challenge your body to go beyond what you thought was possible and at the same time, help you develop muscle groups that will support you to lift more.
If you want to learn how to use free weights, improve your body weight exercises or improve your posture and alignment – then sign up for Iron Strength now! Feel the burn without burning out!

– Strength and Conditioning
– Proper Alignment
– Muscle Symmetry
– Improve Posture
– Foundation Training
– Mobility
– Improve Body Weight Exercises
– Core training
– Challenge your body

You will also receive a manual that is filled with nutritional guidance, fitness guidance and inspirational teachings to help guide you through this journey.

For any additional information, give FBFM a call at 705-254-5433, send them an e-mail at [email protected] or direct message them through any of their social media @fitbodiesfitminds.