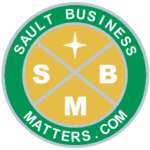 By
Sault Business Matters Staff
December 19, 2022
Tweet
The Friends of The Library Holiday Book Sale runs until Saturday, Dec. 31. It has a huge selection of books. All $1 books are two for $1.
Specially priced books, CDs, and gifts up to $4 are 1/2 price. Nearly new books are $2 and Spot Sale prices remain the same. Romance and children's books remain at three for $1.
The sale takes place in the lower level of the James L. McIntyre Centennial Library, 50 East St. The bookstore is open Monday to Friday 10 a.m. to 5 p.m and Saturday 10 a.m. to 4 p.m.