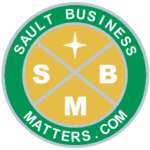 By
Sault Business Matters Staff
December 14, 2022
Tweet
Is your resolution for 2023 to get back into team sports? Do you want to get active, but with something more fun than running on the treadmill? Do you miss playing basketball?
Well if so, see below, via this press release.
We've got good news!

Beginning January 2023, we are starting up Soo Women's Recreational Basketball.
Women ages 22 + are welcome to register.

We are restricting this to women no longer actively playing at the college/university level.

If you played in high school, college, or just for fun as a kid, but haven't been playing for a while – don't worry – that will be the case for most of us!
Games will be held on Wednesday evenings between 6 PM and 8 PM at Grandview Public School (161 Denwood Dr, Sault Ste. Marie).
The league will start Wednesday, January 11th. Registration is $75 for the season.
Please fill out your registration form here: http://bit.ly/soowomensbasketball

To complete sign-up, please ensure you've sent your $75 registration fee via e-transfer [email protected].
We will contact you by email to confirm your registration.
This will most likely be a weekly scrimmage with rotating teams. We will run warm-ups and shoot-arounds as people arrive from 6 PM to 6:30, with games afterwards.
If there are enough registrants to run a league with set teams, we will contact you with any preferences you might have regarding team makeup.
Please email us at [email protected] with any questions. Can't wait to see you on the court!
***
WHAT: Soo Women's Recreational Basketball
WHO: Sault & area ladies ages 22+
WHEN: Wednesday nights, 6/6:30 PM start – 8 PM end, January to June 2023 WHERE: Grandview Public School, 161 Denwood Dr, Sault Ste. Marie
HOW: Register at http://bit.ly/soowomensbasketball