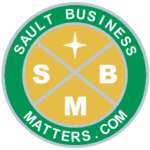 By
Sault Business Matters Staff
January 9, 2023
Tweet
Sault member of parliament Terry Sheehan has confirmed more than $130 million in federal and provincial funding is being committed to the construction of more than 380 housing units for veterans and at-risk Indigenous Peoples over the next three years.
Following is a press release from Sheehan's office.
Today the Honourable Ahmed Hussen, Minister of Housing and Diversity and Inclusion, alongside Terry Sheehan, Parliamentary Secretary to the Minister of Labour and Member of Parliament Sault Ste. Marie, Ross Romano, Member of Provincial Parliament for Sault Ste. Marie, Mayor Matthew Shoemaker, Justin Marchand, Chief Executive Officer, Ontario Aboriginal Housing Services, and Helen Stewart, President, Royal Canadian Legion Branch 25 – Sault Ste. Marie, announced a combined investment of nearly $132 million to support the construction of over 380 units.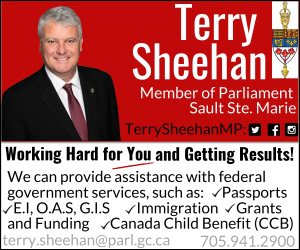 The first project will build more housing for veterans and will be operated by Royal Canadian Legion Branch 25. It aims to replace the existing building with a nine-storey accessible tower, which will encompass 107 units, of which more than 30 percent will be affordable. The building will have amenities for the tenants, their families, and the community, including a restaurant, meeting rooms, a hall, and a gathering place. This project received $32.1 million in federal funding through the National Housing Co-Investment Fund (NHCF) and $1.9 million from Veteran's Housing Ontario Inc.
The second portfolio of projects will be owned and operated by Ontario Aboriginal Housing Services (OAHS), with nine projects serving communities across Ontario, creating 276 affordable units to support Indigenous peoples. Some projects will support Indigenous people who are experiencing or at risk of chronic homelessness, while others will support at-risk Indigenous youth and women and their children. This portfolio of projects will receive nearly $87 million in federal funding through the NHCF. Approximately $3.7 million has also been committed by the federal government and the Province of Ontario through the Ontario Priorities Housing Initiative (OPHI) bilateral agreement to build 45 units in Sault Ste. Marie and London, as well as $7.2 million from OAHS in the form of land and cash equity.
Construction of the Royal Canadian Legion Branch 25 project is expected to be completed by December 2023, while construction of the OAHS portfolio of projects is expected to be completed by the end of 2025.