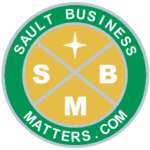 By
Sault Business Matters Staff
January 5, 2023
Tweet
The Art Gallery of Algoma will be presenting its Algoma Art Society's 75th Anniversary Exhibition from January 6 through until February 4 of this year.
The exhibition consists of art by the current and past Algoma Art Society members and also artwork in the AGA's permanent collection by the Algoma Art Society past members as well as a selection of the artwork donated to the AGA by the Algoma Art Society over the years.
Algoma Art Society was the first formal art group founded in Sault Ste. Marie. In 1948 a group of artists and art enthusiasts formed this art club, which was the beginning of its now 75 years of activities in the Sault.
The Art Gallery of Algoma was founded in the summer of 1975. The relationship between the two art organizations started right away and continued since then over the years.
"It is our great pleasure to host this exhibition, marking such an important anniversary of the AAS as well as the growth of the art in the community. Over the years both art organizations AAS and AGA continued to foster art and talent found in our community.
"The AGA is honoured to have a number of artworks in its permanent collection by the current and former members of the AAS. That part of the exhibition features some of them.
"In addition, over the years the AGA received generous support and art donations from the AAS, which we are immensely grateful for. A selection of the art donations from the AAS is part of this exhibition to illustrate the importance of the AAS for the development of the art community in Sault Ste. Marie," noted Jasmina Jovanovic, Executive Director and Chief Curator of the Art Gallery of Algoma.
• The exhibition opening is on January 6, 2023 at 7 p.m. Exhibition will be on display from January 6, 2023 – February 4, 2023. Light refreshments will be served.
• For all inquiries, please contact Jasmina Jovanovic, Executive Director/Chief Curator, Art Gallery of Algoma, at [email protected] or at 705-297-3769.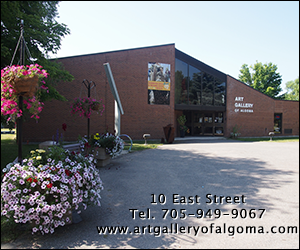 About the Art Gallery of Algoma
The AGA is a public art gallery serving the city of Sault Ste. Marie, Algoma Region and northern Michigan. Incorporated on July 7, 1975 as a result of tireless work by a group of dedicated volunteers and arts enthusiasts, the AGA honours its roots as a community organization with its mission celebrating culture, educating visitors and enriching lives through the visual art. The AGA's vision is to be a premiere visual arts institution in northern Ontario, gaining national recognition and international partnerships. Over the last 45 years the AGA developed a significant permanent collection of approximately 5,000 artworks. The focus of the collection is Canadian art with some examples of American and European art. For more information, please visit www.artgalleryofalgoma.com.