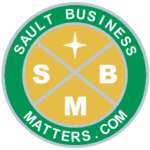 By
Sault Business Matters Staff
February 22, 2023
Tweet
Ontario's provincial and the federal government of Canada have reached a deal in principle on health care according to Health Minister Sylvia Jones.
Jones told the Canadian Press that the province accepted the 10-year deal after the two sides agreed to add reviews into the deal to ensure long-term sustainability.
"As Ontario continues to invest at record levels in our publicly funded system, this additional funding will bolster Ontario's investments in health care as we implement our plan for connected and convenient care," Jones wrote in a statement.
"We look forward to working with our federal counterparts to reach common ground on ensuring there is sustainable federal health care funding for generations to come. Ontarians deserve no less."
Canada's premiers agreed earlier this month to accept Ottawa's offer of more than $46 billion to augment the Canada Health Transfer.
The federal government is working out separate bilateral deals with the provinces and territories to address needs specific to each jurisdiction.
Ottawa said the 10-year deal with Ontario includes $8.4 billion in new money plus $776 million in a one-time top up to address "urgent needs, especially in pediatric hospitals and emergency rooms, and long wait times for surgeries."
"Today's agreement in principle with Ontario is an opportunity to continue our collaboration and improve the experience of health workers and those they care for," federal Health Minister Jean-Yves Duclos wrote in a statement.
"It will modernize our health care system, improve access to family health services and mental health services, reduce surgical backlogs and support health workers. Better quality of care means helping Canadians live longer, healthier lives."
The agreement in principle now allows for further discussions on how the new money will be spent.
The priority areas outlined in the deal include mental health, primary care and increasing the number of health-care workers.
The country's premiers had said further discussions were needed with Ottawa to establish long-term predictability and stability in health care.
Last week, Ontario Premier Doug Ford had proposed reviews be built into the deal.
The federal government quickly agreed to a formal review process to look at bilateral funding deals the provinces made with Ottawa in 2017 to upgrade mental health and home care programs. The two sides also agreed to a similar process to review the new deal.
In a letter last week to the Ontario health minister, Duclos said the province's bilateral agreement would include working toward certain health indicators, agreeing to provide "equity of access" for underserved groups and upholding the Canada Health Act to strengthen the public health system.
— with files from the Canadian Press