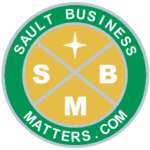 By
Sault Business Matters Staff
February 23, 2023
Tweet
Premier Doug Ford and the Ontario government is providing more money to support the expansion and improvement of public transit services in Sault Ste. Marie and surrounding communities.
The funding is part of the province's gas tax program which will allocate more than $379.5 million to help 107 municipalities operate and improve local transit. The funding for Sault Ste. Marie is $1,109,227.
"Over $1.1 million in funding for transit in Sault Ste. Marie is great news," relayed Sault member of provincial parliament Ross Romano. "Our government knows that municipal transit systems are essential to the success of our local communities, connecting people and families to jobs, housing and wherever they need to go. Under Premier Ford's leadership, we continue to provide the funding municipalities need to ensure transit remains a safe and reliable option in communities across Ontario."
Funding for the gas tax program is determined by the number of litres of gasoline sold in the province during the previous year. Municipalities that support public transit services in their community receive two cents per litre of provincial gas tax revenue collected.
To make up for reduced gas sales due to ongoing recovery from the COVID-19 pandemic, this year's gas tax program includes one-time additional funding of $80 million to help ensure municipalities can continue to support their transit systems.
"Public transit is a key driver of economic growth in Ontario, helping people get to where they need to go, whether it is to work, school, or run errands," said Caroline Mulroney, Minister of Transportation. "As more people return to public transit, our government is providing municipalities with the funding they need to accommodate growing ridership, while ensuring they can continue to deliver safe and reliable transit service for people in their communities."
Gas tax funding can be used to extend service hours, buy transit vehicles, add routes, improve accessibility or upgrade local infrastructure.
"It is vital for the City to support the movement of people throughout community – whether it be to and from work, important appointments, essential services or recreational options – and this support from the Government of Ontario will help the municipality improve one of the most important services it provides to residents." said Matthew Shoemaker, Mayor of the City of Sault Ste. Marie.