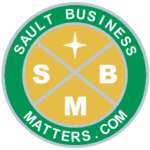 By
Sault Business Matters Staff
March 13, 2023
Tweet
Musical Comedy Guild has confirmed its cast for the 60th Anniversary Gala Concert, which is slated for two evenings towards the end of next month.
The cast includes Aidan Allen, Beth Altonen, Alexandra Briglio, Mariah Campbell, Ariella D'Agostino, Michael Dal Cin, Mike Doherty, Kerrie Findlay, Evelyn Franie, Arja Gallo, Colin Gasparelli, Hannah Hall, Leith Harris, Chloe Lavoie, Maggie Lawson, Grace McBride, Pharoah McInnes, Lizz McIntosh, Erin McLeod, Brian Miller, Jaime Miller, Chris Moore, Chris Mozarowski, Timothy Murphy, Mary Anne Nakamura, Laura Nanni, Rose Panico, Valerie Powley, Nicolette Rebello, Danielle Ritsema, Madii Schmogyi, Grace Shamess, Sarah St. Amour, Natalie St. Amour, Camille St. Amour, Jocelyn St. Amour, Krissy Strickland, Sophie Trainor, Christopher Walls, Sansaray Walls, Kyle Wilson, and Laura Zargi.

The comedy guild will celebrate its 60th Anniversary with a Gala Concert over two evenings — Friday, April 28 and Saturday, April 29. Both concerts will include 20 songs from shows past, sure to spark the memories and enjoyment of each and every audience member.

Hits from the shows Grease, Annie, and Les Miserables will be performed alongside other toe-tapping showstoppers from six decades of performances.

Soloists, duets and trios, and ensemble numbers will feature both adults and children. The comedy guild says it promises to entertain with charming choreography and powerful vocalists who will have the audience singing along and wanting more when the house lights come up. Don't miss this chance to see many of musical theatre favourites on the stage again.

Lauren Kinney takes on her first time role with the MCG as Director/Choreographer and will lead the production team of Candace Withers, Vicky Brienesse and Betty Currie. Sarah Skagen will produce the 60th Anniversary Gala.

Tickets, $41 adults, $34 students and seniors 60 and over, and $28 children four to 12, are on sale at Community Theatre Box Office or online at www.saultctc.ca .