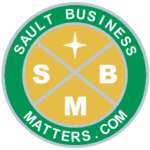 By
Media Release
March 28, 2023
Tweet
Sault Ste. Marie's Downtown Association has confirmed the hiring of Nicholas Luck as its new Executive Director after a recent competition for the position was held.
"I am honoured to be selected as the new Executive Director and am excited to work with the board, staff, and community to fulfill the Association's short and long term objectives. I look forward to continuing to work towards improving our city's core for the betterment of all of downtown's business owners, professionals, property owners, patrons, residents, visitors, and stakeholders," said Luck.
Luck, born and raised in Sault Ste. Marie, is an Algoma University graduate. He has served the Association since his initial internship in 2019.