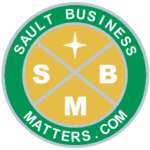 By
Media Release
March 22, 2023
Tweet
EDITOR'S NOTE: Sault Business Matters has received the following media release from Algoma University's Visual Art program.
Algoma University's Visual Art program is thrilled to present Indefinite Spaces, a group art exhibition taking place from March 25 – April 5, showcasing works by students of the Group Exhibition and Professional Practices course taught by Andrea Pinheiro.
"Curated by the students, Indefinite Spaces is a celebration of the fluidity and complexity of the world we live in," shared Andrea Pinheiro. "The exhibition features works that explore themes of space, time, identity, memory, and place. From traditional painting and sculpture to digital media and installation art, Indefinite Spaces offers a diverse and thought-provoking experience for all art enthusiasts."
The artists featured in the exhibition include Goldie Barzan, Zach Carr, Zooey, Monet Lepage, Britt-Marie Lindgren, Sophia Murray, Keith Nadjiwon, Ariana Petainen, TJ PETT, Rishi Sharma, Cassandra Smith, D'lyla Maureen, and Nikita Virk. Their works offer a unique perspective on the world we live in, and challenge us to rethink our perceptions of space and time.
The opening reception for Indefinite Spaces will take place on March 25 at 7 p.m., at the Sault Ste. Marie Museum located at 690 Queen St E.
Admission is free, and all are welcome to attend. The exhibition will run through April 5 during the museum's regular hours.