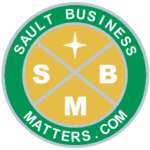 By
Sault Business Matters Staff
March 27, 2023
Tweet
The timeline of a United States review of a proposed Great Lakes tunnel that's a critical part of Enbridge Inc.'s Line 5 pipeline replacement project has been pushed back by more than a year, according to the Canadian Press.
The U.S. Army Corps of Engineers said today that it now expects to complete its draft environmental impact statement for Enbridge's Line 5 tunnel permit application in the spring of 2025, rather than late 2023 as earlier indicated.
The Canadian pipeline company says this will further delay the replacement of the dual pipelines in Michigan's Straits of Mackinac and will essentially push the start of construction until at least 2026.
The Mackinac Bridge is about 50 miles north of the International Bridge at Sault Ste. Marie.