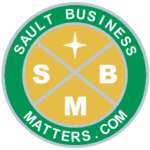 By
Media Release
March 30, 2023
Tweet
EDITOR'S NOTE: Sault Business Matters has received the following media release from Sault member of provincial parliament Ross Romano relative to funding for two local manufacturing projects.
Ontario government is providing more than $200,000 through the Northern Ontario Heritage Fund Corporation (NOHFC) to two manufacturing companies in Sault Ste. Marie. This investment is creating employment and expanding and modernizing business operations.
"Today's investment will help create real opportunities through new highly skilled, good-paying jobs here in Sault Ste. Marie," said Ross Romano, MPP for Sault Ste. Marie. "This funding is contributing to our local, regional and provincial economies, and is a great example of our community being an important part of the integrated supply chain in the industrial manufacturing sector."
The NOHFC is funding the following projects:
· $118,483 for Steel Speed – an industrial maintenance and construction services company – to purchase equipment to increase its manufacturing capacity.
· $83,871 to establish Grunewald Machine Ltd. – a machining and fabrication services business.