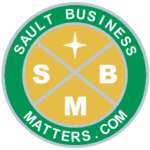 By
Sault Business Matters Staff
March 2, 2023
Tweet
Local and area residents can speak with representatives of Canadian Mental Health Association on the first Thursday of every month from 5 to 7 p.m. at the James L. McIntyre Centennial Library, 50 East Street, in the Sault's downtown area.
CMHA Algoma will explain services and programs available in the region, including mental health promotion, training, and educations, counselling and treatment, peer supports, housing supports, referrals and more. Library sessions are confidential, accessible and free.
For more information, contact Elise Schofield, manager of community engagement, at 705-759-5243.