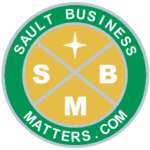 By
Media Release
March 7, 2023
Tweet
EDITOR'S NOTE: Sault Business Matters has received the following media release from the good folks at 40 Below Freeze Dried Snacks.
We thought it was time to officially announce our future plans. At the end of this week we will no longer be operating our storefront. Having a store has been extremely rewarding and we have nothing but good memories of our brick and mortar store. But the truth is, having a storefront is just not for us!
We love being at the Mill Market and all of the various vendor shows in our community. Frank and I both really enjoy interacting with our customers alongside all of the other vendors. We have learned that this is the atmosphere we really thrive in and it's the one we are happiest in.
Fear not, we are not going anywhere! We are going to continue doing what we love in the way that we prefer to do it!
Aside from our weekly gig at the Mill Market we have 4 vendor shows we plan to be at in April and many more after that. Weather permitting, we will also be in one of the outdoor mobile units at the Mill Market on some weekdays starting in April (more to come on that, come on spring!!). We are also about to launch our new website in the coming weeks and plan to offer preorders for pick up.
We are so grateful to have had a storefront and to know that this is something within our reach. We are really looking forward to the future, bringing you all kinds of new and exciting freeze dried fun. That part of it will never change folks!! Thanks to every single one of you for supporting us and allowing us the opportunities we have had so far. We know that will never change either.