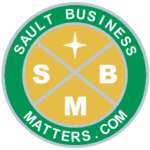 By
Media Release
March 25, 2023
Tweet
EDITOR'S NOTE: Sault Business Matters has been forwarded this story from the Canadian Press relative to the Ontario government budget for the next fiscal year.
Ontario expects to run a $1.3-billion deficit starting in the fiscal year beginning next month, before posting a small surplus of $200 million in 2024-25. The next fiscal year is forecast to have a $4.4-billion surplus.
Finance officials say the trajectory is, in part, due to increasing revenues based on higher-than-expected levels of inflation and economic recovery.
Finance Minister Peter Bethlenfalvy says the plan shows it's possible to balance the budget while still investing in key areas like health care and housing.
This year's budget continues its heavy investments in infrastructure plans, with more than $20 billion in highway, hospital and transit projects, and includes boosts to home care and the health-care workforce.
___
GROWING THE HEALTH-CARE WORKFORCE
The government is addressing health-care staffing shortages by investing $200 million in supports to grow the workforce.
The money will go toward offering up to 6,000 health-care students training opportunities and supporting up to 3,150 internationally educated nurses to become accredited in Ontario.
The province is also investing a total of $80 million over three years to expand nursing education in universities and colleges, a move it says will add 8,000 additional nurses by 2028.
The province is also adding 100 medical school spots and 154 spots for medical school graduates to train as residents.
Additionally, the budget includes $22 million to hire up to 200 hospital preceptors, who supervise learners, $15 million to keep 100 mid-to-late career nurses in the workforce and $4.3 million to get at least 50 internationally trained physicians licensed in Ontario.
___
MILLIONS FOR MENTAL HEALTH, HOMELESSNESS
To address the more than one million Ontarians experiencing a mental health or addictions challenge every year, the government is pouring an additional $425 million into mental health services over three years.
The investments will provide a five per cent increase in base funding for community-based mental health and addiction services, such as supports for youth suffering from eating disorders.
The budget says the province will also put an additional $202 million each year toward homeless prevention and supportive housing programs, where people experiencing homelessness are connected with services like job training in addition to a roof over their heads.
___
FASTER HOME CARE FUNDING
The government plans to accelerate the $1 billion it pledged over three years for home care.
Home Care Ontario had been asking the province to release more of that money promised in 2022, saying only $120 million had been rolled out in the first year.
The budget says Ontario will send out $569 million in the 2023-24 fiscal year.
Some $300 million of that will be spent on "contract rate increases to stabilize the home and community care workforce."
___
MORE PRESCRIBING POWERS FOR PHARMACISTS
The budget is further expanding prescribing power for pharmacists.
That comes two months after Ontario's pharmacists were allowed to prescribe treatments for 13 common ailments.
The expansion will allow pharmacists to prescribe medications for ailments that include acne, canker sores, yeast infections and nausea and vomiting in pregnancy.
___
SUPPORTING SENIORS
The government plans to expand the Guaranteed Annual Income System, which helps low-income seniors.
It says about 100,000 more seniors will become eligible for the program in July 2024 thanks to a higher private income threshold.
The province is also planning to adjust the benefit annually so it increases with inflation.
The budget also contains an additional $1-million investment over three years to expand the Seniors Safety Line, a provincewide helpline dedicated to elder abuse.
___
EDUCATION
The budget contains $22 billion to build more schools and child care spaces.
The funding will go in part toward a new English elementary school in North Bay, a new English Catholic high school in Windsor and new additions to French elementary schools in Pickering and Oakville.
Ontario says it will also invest $5.4 billion in post-secondary education to help modernize classrooms, upgrade technology, carry out repairs and improve sustainability.
The province is also earmarking $25 million over two years for early reading enhancements, an additional $12.6 million over two years in targeted math supports and $6.2 million over three years for students with disabilities to pursue cooperative education opportunities.
___
RESIDENTIAL SCHOOL SEARCHES
The government says it will spend an additional $25.1 million this year to support searches at residential school burial sites across the province.
The money will be used to identify, investigate and commemorate the burial sites, provide resources for researchers and community co-ordinators, engage with residential school survivors and interpret ground-scanning technologies.
In November 2021, the Progressive Conservative government doubled its initial $10 million investment for investigations into unmarked graves at former residential schools to $20 million.
___
ADVANCING CRITICAL MINERAL EXPLORATION
Ontario is investing an additional $3 million this year and $3 million next year into a program that helps junior mining companies finance mineral exploration and development.
The investments build on the government's critical minerals strategy, which aims to grow the sector and make Ontario a leading producer of critical minerals – including those in the Ring of Fire in the province's north.
The budget says critical minerals are essential for products Ontarians rely on, like cell phones, electric vehicles and semiconductors in goods.