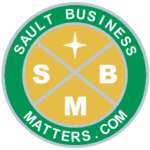 By
Sault Business Matters Staff
March 1, 2023
Tweet
Sault Ste. Marie's Recreation and Culture Division is seeking applications for the 2023 Summer Concert Series, to be held at the Roberta Bondar Park Tent Pavilion.
The series will take place on Tuesday and/or Thursday nights in July and August, weather permitting. Individuals and bands interested in participating should submit an application along with a sample of music to [email protected].
Applications are also available by visiting saultstemarie.ca/summerconcertseries.
Applications will be accepted until April 30, 2023.