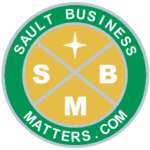 By
Media Release
April 24, 2023
Tweet
NTAAA continues to serve the community of Sault Ste Marie with affordable outdoor advertising on City of Sault Ste Marie buses.
NTAAA has taken-care of the community of Sault Ste Marie since 2017 and they also offer transit advertising sales to clients in North Bay and Orangeville as well. NTAAA also provides LED Digital billboard advertising and community arena advertising in Sudbury.
Each transit bus is on the road for an average of 16 hours per day which provides excellent consumer exposure upwards of 15,000 people per day. In addition, over 1,000,000 people ride the City buses each year which makes interior advertising very attractive.
Demographics include: Students and seniors and female consumers that work in the downtown area.
Some of the most popular outdoor transit advertising products include : Full Bus Wraps – such as the GFL and ARBY's buses that consumers see on the streets every day. In addition, NTAAA offers tailgate bus advertising and side king-sized decals that are viewed as buses pass through busy intersections and travel busy streets in Sault Ste Marie all day long.
One of the growing trends in outdoor advertising is the use of decals to cover the sides or full backs of buses. These half-wraps can be designed for very creative advertising. For creative, effective and affordable outdoor advertising, do make sure to take advantage of the low advertising rates associated with transit ddvertising in the Soo for as little as $7 per day!
All transit advertising signs are printed by local printers in Sault Ste Marie and our local sales representative is Rick Muncaster.
Rick can be contacted via [email protected]. For transit advertising rates and further information, please contact: [email protected] or call: 705-524-8375 x 227