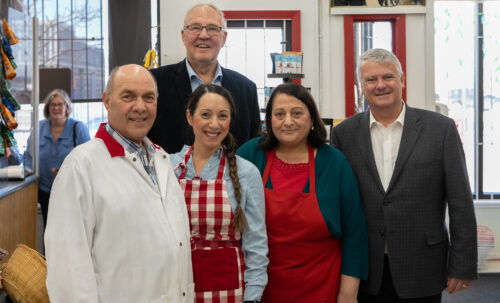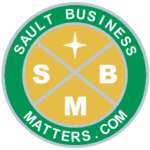 By
Sault Business Matters Staff
April 13, 2023
Tweet
Sault Ste. Marie member of parliament Terry Sheehan and the federal government's Emergency Preparedness Minister Bill Blair were at City Meat Market in the Sault's downtown today relative to a grocery rebate that has been proposed by the governing Liberals as part of the 2023 budget.
The one-time rebate would provide an estimated $2.5 billion in inflation relief for about 11 million Canadians.
"There is a recovery … a strong recovery … that is going on in Canada but people are still struggling," said Blair. "One of the things that we have heard — and heard very clearly — is how tough it is for people to be able to afford food. And because of supply chain disruptions and a couple things that are going on around the world, has become more and more difficult to put food on the table."
Blair said the proposed grocery rebate would see eligible couples with two children receiving up to an extra $467, single Canadians without children up to an extra $234 and seniors getting an extra $225 on average. 
Notably, Blair said the rebate would act as a "doubler" of the GST rebate for the 11 million or so Canadians. 
"We know that the vast majority of those 11 million Canadians are going to spend that money in a grocery store," Blair said. "They're going to put food on their table for their family and their kids … so we think that it is important to help the Canadians who are really struggling to make sure that they can do what is necessary to support and feed their families."
Blair added that locally owned grocery stores such as City Meat Market are a "very important part of the recovery for the entire country."