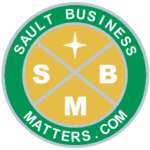 By
Media Release
May 7, 2023
Tweet
EDITOR'S NOTE: Sault Business Matters has received the following media release from Algoma University relative to its 2023-2024 budget.
Algoma University Board of Governors approved a $236 million operating budget for the 2023-24 fiscal year. The budget injects significant investment into people, new and expanding academic programming, increased research and innovation as well as expanded campus infrastructure. All investments align with current strategic priorities and key institutional planning activities and will continue to prepare the foundation required to support the institution's new three-year strategic plan being approved this June.
"The tremendous success experienced by Algoma University over the past three years has once again provided us with the opportunity to deliver a good news budget," said President and Vice-Chancellor, Asima Vezina. "This University is entering an exciting stage of its development; today we have a new Office of Research, four faculties, several new professional schools, Masters programs, PHd aspirations as well as new undergraduate and continuing education programming underway. The University continues to have a significant and growing social, economic and cultural impact on the communities it serves, and I want to personally acknowledge and thank all of our employees and student leaders who have contributed to and supported the University through to where we are today – your work has been exceptional and we are grateful to have the incredible talent that we do."
Vezina acknowledged the success experienced by Algoma University would only be possible with the continued support and input from key community stakeholders and political leaders from all levels of government. This includes targeted funding or other related support from the Federal and Provincial Governments and the Cities of Brampton, Sault Ste. Marie and Timmins, Canadian Heritage, the Northern Ontario Heritage Fund Corporation, FedNor and other generous private and public donors.
As part of a $145 million five-year Capital Plan, the new budget has earmarked $31 million in capital spending, enabling the University to move forward with several key strategic initiatives. The budget also includes $13 million in additional investments over the next five years to support the continued modernization of IT infrastructure to support academic and administrative operations. A new integrated student information system is currently working through implementation.
The operating budget is based on an enrolment forecast of 6,700 full-time equivalent (FTE) students.
"The Board of Governors is confident that the strategic investments outlined within the 2023-24 budget, and the sound financial analysis and forecasting that went into the budget development process, sets Algoma up for continued success," said Board Chair Michael Moraca. "The critical investments in people and systems will help ensure that the institution's structures and operational practices are well aligned with comparable institutions across the sector, further enhancing the learning environment for our students, faculty, and staff."