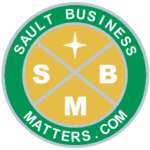 By
Sault Business Matters Staff
May 1, 2023
Tweet
Algoma Art Society, which is celebrating its 75th anniversary, is putting on a 'Spring Art Exhibition and Sale' at the Art Hub in the Sault's downtown.
The exhibition is slated to to run from May 2 to 25 with a grand opening on May 5 from 7 to 9 p.m. It will include a variety of works by featured artists including Cherie Ahvenniemi, Duff Jennings, Rutger Becker, Josie Jones, Carmen Boniferro, Elizabeth Kars, Jennie Bourgeois, Lucia Laford, Lillian Burke, Mary-Lou MacDonald, Pat Caldwell, Katie Marchese, Wendy Easterbrook, Sharon Mulligan, Kathy Godfrey, Nancy Norman, Therese Guillemette, Irene Oktaba, Ken Hagerman, Victoria Quon, Nora Ann Harrison, Lotte Steube, Judy Henderson, Valerie Hurdle, Mary Stevenson and Marcella Whillans.
The Art Hub is located at 504 Queen St. E. near Spring St.