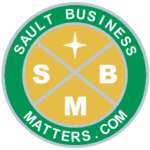 By
Media Release
May 25, 2023
Tweet
Terry Sheehan, Parliamentary Secretary to the Minister of Labour and Member of Parliament for Sault Ste. Marie, and Dean Sayers, Chief of Batchewana First Nation, have announced a federal investment of $2,994,244 to modernize the Rankin Arena in Batchewana First Nation.
The Rankin Arena is the largest community building in Batchewana First Nation, used for gatherings, sport and recreation, and programming. Through this investment, the community will be able to renovate the arena's envelope, roof, and doors. These upgrades will make it more energy efficient, accessible, and functional, and safer for users and staff. The arena will have lower operating costs, which will enable it to extend its operating hours to the benefit of all residents.
These enhancements are expected to reduce the arena's energy consumption by an estimated 14.5% and greenhouse gas emissions by 39.9 tonnes annually.
By investing in infrastructure, the Government of Canada is growing our country's economy, building resilient communities, and improving the lives of Canadians.
Quotes
"Recreation facilities are at the heart of healthy, thriving communities. Funding provided by the Green and Inclusive Community Buildings program will make Rankin Arena a more energy efficient and inclusive community space. We will continue to work with our Indigenous, provincial, territorial and municipal partners to invest in local community infrastructure, promote climate action, and build more resilient and inclusive communities across Canada."
Terry Sheehan, Parliamentary Secretary to the Minister of Labour and Member of Parliament for Sault Ste. Marie, on behalf of the Honourable Dominic LeBlanc, Minister of Intergovernmental Affairs, Infrastructure and Communities
"Our First Nation is thrilled to receive a portion of funds from the Federal Government to contribute to renovating our arena. The Rankin arena has serviced not only our First Nation's members but the broader hockey community along the North shore for over 5 decades. The arena has a legacy of hosting games, tournaments, and meetings that bring people together in a healthy, impactful way and we are grateful for the investment that will allow this tradition to continue."
Chief Dean Sayers, Batchewana First Nation