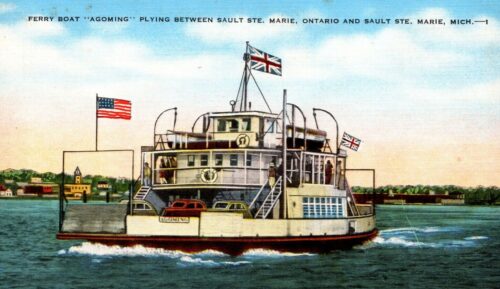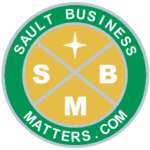 By
Media Release
May 4, 2023
Tweet
EDITOR'S NOTE: Sault Business Matters has received the following media release from Fringe North relative to the world premiere of Ferry Tale.
On May 12 and 13th, the Sault Ste. Marie Museum will host Fringe North and Adam Francis Proulx (The Pucking Fuppet Co.) as they present the world premiere of FERRY TALE!, an historical love story based on true events from 1930s Sault Ste. Marie.

This charming show offers a heartfelt slice of Sault history. With only two performances planned for this live taping, and limited seating, folks planning to attend are encouraged to get their tickets early to avoid disappointment.
Each night will feature performances from local musical guests Juliana Regan and Blair St. John, a specially curated historical exhibit, food and beverages, and the main event: a special live taping of this brand new show, FERRY TALE!

FERRY TALE! Is based on the true story of Mary, a Canadian, and John, an American, happily married and living in the Sault. Then one day, they discovered that they have both been barred from each other's countries. If the two wanted to spend any time together, they had no choice but to meet on the ferry after work and ride it back and forth. Will their love overcome the border that divides them or will the forces that separate them tear them apart?

Written and performed by internationally celebrated puppeteer and Sault native Adam Francis Proulx, and directed by Canadian Comedy award-winning director Byron Laviolette, FERRY TALE! brings this charming story to life in a unique, immersive experience. With several successes under their belts, the dynamic duo of Proulx and Laviolette deliver "refreshingly complex and entertaining" works (Showbill, Victoria). NOW Magazine calls Proulx "a winning performer…inventive and full of personality." And reviews from A View from the Box have equally compelling things to say about his work: "Truly, I was just blown away… If nothing else, you should be coming just to see this performer do his thing."
So plan to attend this very special Fringe North fundraising event, and be part of the magic as this incredible new work comes to life! Donations are gratefully accepted in advance of the event.

This project is possible because of the generous support of the Canada Council for the Arts, the Ontario Arts Council, the City of Sault Ste. Marie Arts and Culture Assistance Program, and Stone's Office Supply.
WHAT: FERRY TALE! A special fundraising event for Fringe North Festival
WHEN: May 12 and 13th.
TIME: Doors open at 7:00 pm (music, food, beverages);
Show starts at 8:00 pm (run time is approximately 30 mins)
VENUE: Sault Ste. Marie Museum (690 Queen St. E) (fully accessible space)
TICKETS: $35.00. Purchase your ticket or make a donation at www.ferrytaleshow.com QUESTIONS? Call/text 705-975-0761 or email [email protected]