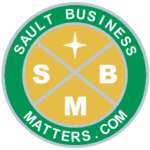 By
Media Release
May 3, 2023
Tweet
EDITOR'S NOTE: Sault Business Matters has received the following press release relative to an upcoming Paint Night at the Sault Ste. Marie Museum that is slated for later this month.
They say April showers bring May flowers…. Grab your painting clothes and some friends and join us for an evening of creativity, wine, and good company at the Sault Ste. Marie Museum!
Our Paint Night at the Museum Fundraiser will take place on the evening of Friday May 26th from 6:30pm to 9:30pm. The event will be held at the Sault Ste. Marie Museum (690 Queen Street East) in our main floor Durham gallery.
Tickets are $50 and will include your paint, canvas, painting instruction, and one glass of wine from Broers Jansen. More delicious wine and snacks will be available for purchase from Broers Jansen, who will be open on-site at the museum for the evening.
Tickets can be purchased online, limited spots available so register today at http://www.saultmuseum.ca/paint-night.html
All proceeds from this event will go towards the Sault Museum's education and programming department. Thank you for supporting your local museum!
There is free parking in the museum's back parking lot and also, nearby in the Albert/Brock Street parking lot.
DATE: Friday May 26, 2023
TIME: 6:30pm – 9:00pm (Doors open at 6:00pm)
LOCATION: 690 Queen Street East at the Sault Ste. Marie Museum
HOW TO REGISTER: Tickets available for purchase online at: http://www.saultmuseum.ca/paint-night.html