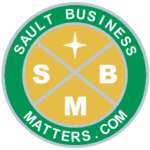 By
Media Release
May 20, 2023
Tweet
EDITOR'S NOTE: Sault Business Matters has received the following media release relative to an upcoming coronation afternoon tea and St. Luke's Cathedral.
The people of St. Luke's Cathedral are pleased to conclude their marking of the recent coronation with a Coronation Afternoon Tea on June 10 at 12:30 p.m. with proceeds supporting Cathedral Ministries.
Tickets are $ 40.00 and include afternoon tea, a piano serenade,  progressive auction, and a royal themed display including royal memorabilia. The event takes place in The Loft at the Algoma Conservatory of Music, 75 Huron Street. Main doors open at 12 noon to allow perusal of some exceptionally fine items given to the progressive auction. Admission to The Loft begins at 12:20 p.m.
The display looks at the monarchs' Defender of the Faith title from Henry VIII to Elizabeth II. The end of the journey looks at the leadership of George VI during the war and the lifelong faith of Elizabeth II beginning with her remarkable declaration of devotion to the United Kingdom and the Commonwealth at the age of twenty-one and her fulfillment of that declaration until her death in 2022.
Included in the Defenders of the Faith are the Royal Peculiars and Chapels Royal – three of which are in Canada. Of local interest are two Royal Peculiars – St. George's Chapel and Westminster Abbey which are under the direct authority of the monarch rather than the Archbishop of Canterbury. St. Luke's Cathedral Choir was fortunate to sing in those historical buildings in 2003 and 2019 under the direction of Choirmaster Stephen Mallinger. This and the following are just two of the Ties that Bind. Included in the thousands of thank you notes coming from the monarch via her Ladies-in-waiting are those sent to St. Luke's Cathedral children over the past forty years. The first note thanked a group of six to twelve-year-olds in the 1980s for a pressed red maple leaf with which Her Majesty took a great liking. The card celebrated the Queen's thirtieth anniversary as monarch.
The display celebrates the Coronation of King Charles III with numerous pictures, tartans, and his ancestry. As Prince of Wales, Charles has been a champion for environmental issues for over fifty years.
The tartans and a bit of their histories are part of the display through the kindness of St. Luke's parishioner Brenda Ireland. Brenda suggested and organized the display, which was received with great interest during its three-week presentation at St. Luke's. The Coronation Tea promises to be an enjoyable and interesting event. Tickets are moving quickly with only fifty-six available.
Tickets are available from St. Luke's Cathedral Office, 160 Brock Street, 9 a.m. – 1 p.m. Monday through Friday, or by contacting St. Luke's Cathedral at [email protected].