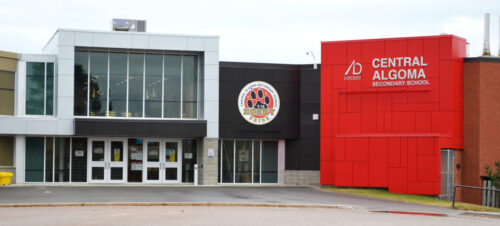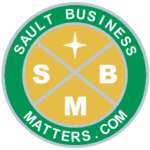 By
Media Release
June 7, 2023
Tweet
Now having been planning for over a year, the organizing committee for the Central Algoma Secondary School (CASS) 50th Anniversary Reunion looks forward to the culminating weekend of events scheduled for June 30, and July 1 and 2.
Located on the southeast intersection of Kensington Road and Highway 17 near Desbarats, CASS opened on September 5, 1972 and the first students to graduate received their diplomas in June 1973.
Organizers took advantage of a preliminary kick-off opportunity to promote the Reunion celebration at last fall's annual fund-raising "Grind" run event held the Friday afternoon of the Thanksgiving weekend, on October 7, 2022.
Then, the Reunion was officially kicked off in December 2022, at the annual "Alumni Day" activities, held each year on the last day of school before the Christmas break. A celebration marking the 50th anniversary featured special guests and a program to introduce the year of events leading up to the final weekend starting Friday, June 30.

In February, there was an alumni curling bonspiel and a hockey game hosted in Thessalon, with teams for both events including former CASS students and staff.
A "CASS 50th Anniversary Reunion" Facebook page was created last year and has been regularly updated, featuring photos and memories of students and staff who have attended and worked at the school over the past five decades.
On June 30, the three-day Canada Day holiday weekend will begin with an "Alumni Co-Ed Night", from 6 to 9 p.m. at CASS.
Co-Ed Nights were a natural extension of the nationally-recognized CASS intramural program, including a few of the most popular activities – tug of war, bladderball, indoor baseball, crokinole, spoons, bucket brigade, and modified table tennis.
Students and staff were asked to sign up in pairs and to include their year of graduation and the House League to which they belonged when at CASS.
One of the four Houses – Kings, Aces, Panthers, and Knights – is going to be awarded the Reunion Overall Intramural Championship, with a decal of the winning House going on a commemorative Reunion banner. Points are awarded for participation in several of the weekend's events.
The Co-Ed Night roster filled up in just a week, so the event convenor added a second division and there are now 32 couples taking part, including retired staff Bob Knowles, John Catterick, and Sarah Buckley. Current staff attending include Ray Gowlett, Vikki (Lefebvre) Biggar, Barb Willoughby and Deb (Pollard) Robinson.
The public and other Reunion attendees are invited to attend to cheer on the teams and socialize with participants.
Saturday, July 1 promises to be a full and busy day, beginning with an alumni reprise of the "Swamp Run", at 9 a.m. at CASS. Anyone planning to take part should register by emailing [email protected] and check-in that day will be at the front entrance of the school.
An alumni golf tournament will be held at Silver Creek Golf Course, at Garden River. Pre-registration is required and to register, email [email protected] and, when the $75.00 per person entry fee is e-transferred, your entry will be confirmed.

From 12 noon to 5 p.m., a wide array of events is planned to take place at CASS, focussed on bringing students and staff together.
Among these activities is a "Find Your Friends" display of memorabilia, yearbooks and articles, divided into "Decade Areas", that will help attendees easily access the years of their time at CASS.
Anyone who would like to loan memorabilia for the displays can contact one of the Decade Area coordinators, available on the Facebook page.
Staff members attending will be circulating in the Library and courtyard, reconnecting with each other and available to former students.
An "Alumni Artisan Expo" will run throughout the afternoon in the courtyard, spotlighting students and staff who can display and sell their arts and crafts, or books they have written.
If you are interested in taking part, email [email protected] for details and availability of display space.
Of course, there will be an intramural "Play Time", with goal-shooting, frisbee throw, cup stacking, table tennis, baseball darts, and maybe even wollip. There will be House League points earned for participation at this event as well.
Every 20 minutes there will be school tours of the current CASS campus, including the new second gymnasium, the Central Algoma Intermediate School (CAIS), Central Algoma Elementary School (CAES), and the daycare, new to many former students.

The debut of a special "Reunion" song is sure to delight former students, staff and their guests, written and performed by current staff member Mr. Mike Frolick. Souvenir take-home lyrics will be available.
An alumni business card bulletin board display is planned on which attendees can post their cards, or you can email your card in advance to [email protected] to have it pre-posted.
Everyone is encouraged to take pictures to best show your Husky pride, alone or with family and friends in a Reunion photo booth.
An alumni "In Memoriam" booklet will be available for those visiting the Reunion events on Saturday.
At 1 p.m., anyone interested in taking part in the Alumni Motorcycle Ride, is invited to meet at the CASS parking lot, between 12:30 and 1 p.m. and the Ride will begin at 1 p.m.
The route starts with a tour of St. Joseph Island, including Richards Landing to Hilton Beach, with a stop at the Tiltin' Hilton for patio refreshments, before returning to CASS. Each rider will earn intramural House League points.
When the afternoon activities wind up, beginning at 5 p.m. and running until midnight, the Johnson Township Community Centre, at 1 Cameron Drive, in Desbarats will be the location for the evening's activities, billed as a "CASS Alumni Music Through The Decades" Dance.
Between 5 and 7 p.m., a CASS Alumni Dinner will take place at the Johnson Township Community Centre, with advance tickets available for $25.00 per person. Tickets are available by visiting the Facebook page to be purchased through eventbrite.ca
The event will feature former CASS students and staff performing, a cash bar, and food will be available for purchase.
After tabulating all House League points earned at all eligible Reunion events, the winning House will be announced.
Mr. Frolick's CASS Reunion song will be performed by the various entertainers, and guests can vote on who sang it best?
And, of course, the Husky Pride photo booth will be available again on Saturday evening.
For the hearty, on Sunday, July 2 morning, there will be a Kensington Point 5-kilometre run/walk, beginning at 9 a.m., with check-in at the CASS main entrance.

And, finally, a non-denominational church service will be celebrated at 11 a.m. in the CASS cafetorium, wrapping up the weekend.
In the meantime, be sure to check out the Reunion on its Facebook page and on Instagram.
Organizers are hoping to reach as many former students and staff as possible and encourages everyone to spread the word.