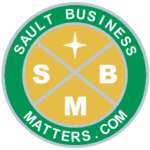 By
Media Release
June 11, 2023
Tweet
Algoma University community came together In a beautiful Convocation ceremony held at the Roberta Bondar Pavilion, celebrating the academic achievements of Algoma's graduating students in Sault Ste. Marie. Guests were welcomed by the Medicine Bear Singers, who sang a traditional Ojibwe welcome song. Graduates were led in procession by the 49th Field Regiment Pipers. Special awards also recognized several individuals for outstanding contributions to the University and community.
President and Vice-Chancellor Asima Vezina and other dignitaries spoke to the graduates about the special and unique qualities graduates from Algoma take with them into the next stage of their lives. "You have the degree now, the piece of paper, as future leaders and change-makers, you also carry with you a deeper understanding of equity and diversity and the need to be inclusive and respectful of all voices in our community. As graduates of Algoma, you understand the need for social justice and socially responsible change; the need to consider multi-world views and perspectives in decision making – wherever life and career take you."
Messages throughout the convocation spoke to graduates from the sciences, social sciences, humanities, business and cross-cultural studies about using their learning and critical thinking to consider new and different ways to challenge the status quo in areas such as climate change, water protection, homelessness and poverty, and community wellness.
"Today we came together to recognize exceptional achievement and to celebrate the efforts of our students, faculty, staff, alumni and community members who have contributed to the remarkable success of both our students and our university," shared Vezina. " Thank you to all who have played a part in helping our graduands cross the stage. "
A highlight of the celebration was the acknowledgement of academic excellence. This included recognizing Jessica Yanni who earned the Governor General's Academic Silver Medal for exceptional academic achievement. Established in 1873, the medal is one of the most prestigious awards that can be received by a student and is awarded to the undergraduate student who achieves the highest academic standing upon graduation with distinction from a Bachelor's degree program. Jessica earned a Bachelor of Science degree in Biology and plans to continue with pharmacy school in the fall.
As part of the ceremony, David Orazietti (incoming President of Sault College) was recognized as an Honorary Member of Algoma University; a Senate award presented to individuals who have contributed distinctive and distinguished service to Algoma and the community. In his earlier role as a governor on the University board, Orazietti espoused strongly the need for the community of SSM to have an independent university. Later, in his work as an MPP (3-terms), David Orazietti played a critical role in bringing the goal of Algoma University's independence in 2008 to fruition. Orazietti shared his happiness and gratitude in seeing the University thriving today in its independence and the overall impact on the community.
During the ceremony, the University conferred an Honorary Doctor of Fine Arts (honoris causa) degree to Christi Belcourt. Christi is a visual artist, activist, and author. She has been awarded several distinguished accolades over the years, including the Governor General's Innovation Award in 2016, an Art Gallery of Ontario People's Choice Award for The Wisdom of the Universe in 2014 and an artist award at the Ontario Premier's Awards for Excellence in the Arts in 2016. Her paintings are also in permanent collections of prestigious galleries across North America, including the National Gallery of Canada and the Art Gallery of Ontario..
Additional award winners recognized during Convocation events included:
Alumni Achievement Award Dr. Jenna Congdon was awarded the 2023 Alumni Achievement Award acknowledging the professional, civic, and personal accomplishments of an Algoma U Alumni. Dr. Congdon, who is a graduate of the Science program at Algoma is now an Assistant Professor at Concordia University of Edmonton and has 26 publications and is known to convey the excitement of scientific discovery to her students, igniting in them a passion for psychology. She has published and has a Ph.D. in Psychology, specializing in Comparative Cognition & Behaviour in 2019. 
Distinguished Alumni Award Meaghan Kent was awarded the 2023 Distinguished Alumni Award. Meaghan used the skills she learned at Algoma and in her Masters from Western U to become a successful entrepreneur. It was her love for Art History that inspired her to pick up a camera and ultimately led her to become a self-taught photographer. Today, she owns Meaghan Kent Photography Inc., one of the leading photography businesses in the Algoma region.
Excellence in Teaching Award
The Excellence in Teaching Award acknowledges and celebrates the outstanding efforts made by Algoma University faculty in engaging, exciting, inspiring, and motivating students to learn. The 2023 awards were presented to Dr. Rose Ann Torres (full-time faculty) and Professor Frank Deresti (part-time faculty).
Research Excellence Award This year, the Research Excellence Award was presented to two outstanding researchers; Dr. Isabel Molina and Dr. Paulette Steeves. Dr. Molina is a Tier II Canada Research Chair in Plant Lipid Metabolism, and Dr. Steeves is a Tier II Canada Research Chair in healing and reconciliation. the Research Excellence Award recognizes full-time faculty members at Algoma University who are acknowledged for their research and scholarly work locally, nationally, or internationally.
Distinguished Faculty Award Dr. Pedro Antunes was recognized for embodying the ideals of Algoma University's mission, teaching excellence, and scholarship with a demonstrated commitment to community and institutional citizenship. Dr. Antunes holds thedesignation of Tier II Canada Research Chair in Invasive Species Biology. His research focuses on investigating the consequences of human activity on soil biodiversity and ecosystem function, which is critical to understanding and adapting to climate change. ​
Professor Emeriti
Dr. Cheryl Reed-Elder, Dr. Celia Ross, Dr. William Osei and Professor Dave Galotta were awarded the honour of Professor Emeriti. Their distinguished teaching performance was recognized by colleagues and students to be of exceptional merit, extensive research and publication of unusually high quality, and/or contribution to the administration and development of the University of a creative kind.