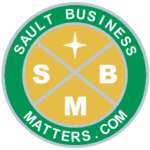 By
Sault Business Matters Staff
June 27, 2023
Tweet
Several of the top men's curling rinks in the world will be competing for a guaranteed prize purse of $80,000 over the course of the upcoming Soo Curlers Club Fall Classic. The World Curling Tour event is slated to be held in Sault Ste. Marie in October of this year.
"This is the first time the world tour has come to Sault Ste. Marie and we would love to make this an annual event in the city," noted Al Harnden, who is the event coordinator. "We have already locked up major sponsorship for this event for the next three years."
The presenting sponsor for the October event is Kioti Tractor, said Harnden.
Among the world class teams that are already confirmed for the October event, they are as follows.
Team Mouat from Scotland, which is ranked second in the world
Team Retornaz from Italy, which is ranked fifth
Team Dunstone from Manitoba, which is ranked sixth with the Sault's Ryan Harnden throwing lead rocks
Team Koe from Alberta, ranked eighth in the world
Team Whyte from Scotland, ranked ninth
Team Carruthers from Manitoba, which is ranked 12th with the Sault's Brad Jacobs as vice skip.
"Sault Ste. Marie has a strong reputation for hosting successful major curling events", said Al Harnden. "As an example, the 2021 Canadian Senior Curling Championship in the Sault was one of the best run and most profitable events on the national scene."
The four-day WCT event will feature 24 curling teams in a triple-knockout competition with eight teams qualifying for the championship round. The World Curling event will be played at the Soo Curlers Club from October 26 to 29 of this year.
In addition to teams from the World Curling Tour, northern Ontario curling rinks from Thunder Bay, Sudbury and the Sault have shown interest in competing in this high-profile event, according to Harnden.
Ticket packages for the World Curling Tour event will be announced later this year. Full event passes for all of the games including the championship round, will be available for $100.00. Daily passes will also be sold.