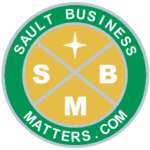 By
Media Release
July 10, 2023
Tweet
EDITOR'S NOTE: Sault Business Matters has received the following media release from the Sault Ste. Marie Chamber of Commerce.
Prime Day—the annual Amazon-concocted mega-sale on July 11 and 12 will surely flood the internet with a sea of supposed "deals."
The Sault Ste. Marie Chamber of Commerce would like to remind everyone about the significance of supporting local businesses and making conscious purchasing decisions. With Amazon Prime Day fast approaching, it is crucial to be aware of the impact our shopping choices can have on our local economy. While Amazon Prime Day may promise enticing deals and discounts, it's essential to remember the value that local businesses bring to our community. By supporting local retailers, artisans, and service providers, we contribute to the growth and vitality of our neighborhoods.
While it's understandable to seek out bargains and convenience, we encourage you to consider allocating a portion of your purchasing power to local establishments during this time. By shopping local, we help foster a thriving local economy and build a stronger, more resilient community.
Read the articles below and learn about the realities of Prime Day "deals".
Don't forget to visit your local retailers first and keep your dollars in our local economy.
Amazon Prime Day deals 'not what they seem'
Shoppers thinking of taking part in internet giant Amazon's Prime Day are being warned that not all the items on sale could be the bargains they seem.
"It can be easy to get swept along by the hype and excitement on the day, so we recommend preparing in advance and researching what you want to buy, to make sure you can tell the difference between a good deal and a dud on Amazon Prime Day."
Keep reading on BBC.com
5 Amazon Prime Day Sales Traps to Avoid
When is a deal not a deal? When the "before" price is artificially inflated to make it seem like you're getting a bigger discount than you really are, or when inflation is driving prices so high that it's difficult to divine what a good deal even is. Jacked-up pricing is a big issue right now "in a number of product categories, from kitchen and bedding to fitness and outdoor entertaining," says Wirecutter Deals senior editor Nathan Burrow. Nathan suggests looking at the past year of pricing for an item: If the price has been steadily rising for some time, that probably means costs have been affected by inflation rather than pumped up just for Prime Day.
Keep reading on Wirecutter
Is Amazon Prime not what it's cracked up to be?
According to an article in Vox, there are now more than 100 million Prime members, and at least one analyst predicts it will go as high as 275 million. But there seem to be more than a few consumers who have issues with Amazon and Prime, for a host of reasons, and are cancelling their memberships.
Keep reading on Retailwire.com