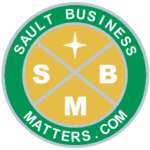 By
Sault Business Matters Staff
July 5, 2023
Tweet
This is was what can be called a grand re-opening. That is, Terry Sheehan, Member of Parliament for Sault Ste. Marie, recently joined Jody Wildman, mayor of Township of St. Joseph, and other local dignitaries to celebrate the completion of the Richards Landing Marina Waterfront Rehabilitation Project.
"The Government of Canada is working with communities across the country to build infrastructure that will help mitigate the impacts of climate-related disasters," said Sheehan, on behalf of the Honourable Dominic LeBlanc, Minister of Intergovernmental Affairs, Infrastructure and Communities. "The grand re-opening of the Richards Landing Marina is a fantastic occasion for residents of the Township of St. Joseph. Thanks to this project, the wharf and waterfront will remain safe and enjoyable spaces for the community to access St. Joseph Channel."
After several years of record high water, the existing wharf sustained damage and was investigated for structural issues identified for replacement. To climate-proof the waterfront for fluctuating water levels for generations to come, a recommendation to extend the break-wall was proposed. This also allowed the installation of erosion control to protect the building.
The resulting waterfront space also saw many updates to make the space more pedestrian and visitor friendly. The project included expansion of the footprint of the marina building deck, waterfront pedestrian paths, seating and lighting, drainage upgrades and landscaping. This multi-year project has been generously supported by the governments of Canada and Ontario and the Northern Ontario Heritage Fund Corporation (NOHFC).
In 2021, the Government of Canada invested $80,000 through from Infrastructure Canada to support the rehabilitation of the shoreline and North Wharf at Richards Landing Marina. This is in addition to an investment of $244,080 was made by Patti Hajdu, Minister of Indigenous Services and Minister responsible for the Federal Economic Development Agency for Northern Ontario (FedNor).
With the project completion, the Township of St. Joseph felt it was highly appropriate to celebrate the grand reveal with a ribbon cutting and speeches from local partners and members of parliament.
"Maintaining local infrastructure is crucial to protecting the health and safety of our communities. That is why our government is proud to invest in the upgrades to the Richards Landing Marina," said Kinga Surma, Ontario Minister of Infrastructure. "These upgrades will help improve its long-term resiliency to better withstand climate conditions so that residents of the Township of St. Joseph can safely enjoy and access this community space for years to come."
EDITOR'S NOTE: For further information, call the Township of St. Joseph Office at 705- 246-2625 ext. 201 or email Sherie at [email protected]