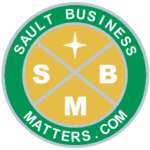 By
Media Release
July 28, 2023
Tweet
EDITOR'S NOTE: Sault Business Matters has received the following media release from Sault member of parliament Terry Sheehan relative to the Canadian government remaining committed to local organizations that empower seniors and contribute to their health.
Seniors have made and continue to make significant and valuable contributions to their families, communities, and workplaces. The Government of Canada remains committed to supporting local organizations that empower seniors, promote engagement within their communities, and contribute to their health and well-being.
Today, Terry Sheehan, Member of Parliament for Sault Ste. Marie, announced an investment of over $80,000 for four community-based projects in the city. These projects will help seniors stay active, informed and socially connected in their community. This funding was awarded through the most recent call for proposals for community-based projects through the New Horizons for Seniors Program (NHSP).
$25,000 toward the Lake Superior Watershed Conservancy for Past, Present & Future: Sharing Knowledge, Engaging – Empowering – Seniors & Elders. Seniors involved in the organization will develop and participate in a Métis-led historical walking and paddling experience to promote healthy aging and intergenerational learning.
$22,416 toward The Ontario Finnish Resthome Association for community swings upgrades. The organization will upgrade accessible swings, including the purchase of a one new, to allow seniors to participate in and enjoy nature and outdoor activities that will reduce social isolation.
$21,900 toward the Edgewater Condo Social Committee for wellness space development. Seniors involved with the organization will reconstruct Edgewater Condo's south green space by repairing and enhancing the space in order to bring seniors and non-seniors together.
$12,769 toward Extendicare Van Daele for The Java Project: Addressing Isolation. Seniors involved with the organization will do weekly structured outreach to at-risk residents seniors to promote peer support to achieve social participation of lonely and dementia seniors.
In Budget 2022, the Government proposed an additional $20 million over two years, with $10M in 2022-23 and $10M in 2023-24, for an expanded NHSP to support more projects that improve the quality of life of seniors and help them to continue to participate fully in their communities.
As part of the 2022-23 NHSP call for proposals for community-based projects, organizations were invited to apply for funding that created opportunities for seniors to be more connected, supported and active members of their communities and reflect the national priorities:
supporting healthy ageing through engaging social, physical, and artistic activities
preventing senior abuse such as through financial literacy training, fraud prevention training, and digital literacy sessions
celebrating diversity and promoting inclusion by promoting intergenerational mentoring, serving vulnerable groups and holding peer support sessions;; and
helping the majority of seniors who want to age in their own homes to do so by providing practical supports.
Through a simplified application process, organizations submitted project proposals to help seniors move beyond the pandemic and continue to play important roles in their communities.
This announcement builds on the Government's commitment to improving the quality of life of seniors. In Budget 2023, the Government of Canada announced the creation of a new Canadian Dental Care Plan. This initiative aims to provide vital dental care coverage for uninsured Canadians who need it the most. By the end of 2023, seniors, people with disabilities, and children under 18 will be covered under that plan. Budget 2023 also introduced a one-time Grocery Rebate to help offset the cost of groceries, which will go into the pockets of seniors on July 5th.
Quotes
"Promoting healthy ageing and empowering seniors is essential in building an inclusive, age-friendly Sault Ste. Marie. Every year, the New Horizons for Seniors program plays a crucial role in enhancing seniors' quality of life by providing funding for local projects. Those initiatives offer hands-on activities that enable seniors to remain active, expand their social network, engage in learning experiences, and age in their own homes and communities. By participating in these projects, seniors in our city can lead fulfilling lives and remain engaged members of our communities."
– Terry Sheehan, Member of Parliament Sault Ste. Marie
"Since 2016, we have been fortunate to receive four of these grants, and they have brought about a transformation that has touched the lives of all 440 residents at OFRA. This grant will go toward installing swings across our grounds, which have enhanced social engagement between residents and family members, the blissful effect of being outdoors on mood and relaxation, which is ideal for meditation and positively impacts mental health and emotional well-being."
– Paul Belair, CEO, The Ontario Finnish Resthome Association
"We are grateful for the support of MP Sheehan and the Federal Government to empower seniors and promote healthy aging. Through the New Horizons for Seniors Program (NHSP), our team at Extendicare Van Daele administers the Java Program – a peer support intervention program tailored to the cognitive needs and engagement levels of residents. The program has already improved the social participation and emotional engagement among our resident community. We look forward to our continued partnership with the Government of Canada as we continue on our mission to improve care, every day, for the seniors we serve."