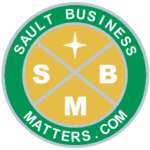 By
Media Release
August 1, 2023
Tweet
EDITOR'S NOTE: Sault Business Matters has received the following statement from Sault member of parliament Terry Sheehan relative to the recent Batchewana First Nation election.
I would like to congratulate Chief-Elect Mark McCoy on his win last Friday. I look forward to working with him to continue supporting Batchewana First Nation and advancing the issues Batchewana members want resolved in Ottawa. I am looking forward to meeting with the Chief-Elect to discuss how I can best support the transition as Batchewana's Member of Parliament, and discussing what his vision for the nation-to-nation partnership between Batchewana and the Crown will be.
I would also like to thank Chief Dean Sayers for his 17 years serving the people of Batchewana First Nation as Chief. He was a strong and vocal advocate for his people, ensuring that the needs and wishes of Batchewana members were heard and actioned at all levels of government. I wish Chief Sayers all the best in his future endeavours.
I congratulate Agnes Bjornaa, Luke McCoy, Trevor Sayer Sr., Ann Marie Tegosh, Gary Roach Jr., Brenda Sayers, Carol Hermiston, and Joseph Thomas Sayers for their election to Council. I look forward to meeting with them all and working with them on their portfolios.
I would like to thank Mark McCoy, Harvey Bell, Greg Agawa, and Melissa Sayers for their work and advocacy on Council this past term. Their work has left a significant impact on the community. I look forward to working with them in their future endeavours and wishing them the best.
I would finally like to thank Joy Agawa, James Agawa, trash Agawa, Karen Bird, Kyle Boyer, Stephanie Boyer, Jessica Boyer-Bennett,  Valerie Catchpole, Harold Cornier, Randy Corbiere, Chantel Desjardins, Jeremiah Grawbarger, Dee-Anna Hewson, Amy Kennedy, Adele Madigan, Elaine McDonagh, Philip Moore, Tesla Nadjiwon, Lisa Nichols, Clinton Robinson, Jodi Sandie, Allen Sayers, Dan Sayers, Peter Sewell, Hannah Syrette, Holly Syrette, Joel Syrette, Dion Syrette-Ottereyes, and Mike Tegosh for running respectable campaigns and putting their names forward for public service; the foundation of communities relies on people stepping up and leading their communities. I thank them, and wish them the best in their future endeavours. 
— Terry Sheehan, member of parliament for Sault Ste. Marie