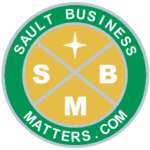 By
Media Release
September 6, 2023
Tweet
EDITOR'S NOTE: Sault Business Matters has received the following media release from the office of Sault member of parliament Terry Sheehan.
Terry Sheehan, Member of Parliament for Sault Ste. Marie and Parliamentary Secretary to the Minister of Labour, today announced a FedNor investment of $1,500,000 in the Community Development Corporation of Sault Ste. Marie and Area.
The announcement was made on behalf of the Honourable Patty Hajdu, Minister of Indigenous Services and Minister responsible for FedNor.
FedNor funds will support operating costs for a five-year period, and will help SSMCDC in providing business counselling and investment services to small and medium-sized businesses as well as leadership in community strategic planning and socio-economic development. The SSMCDC is governed by a board of volunteers and serves an area with a population totalling over 78,000. Over the previous five-year operating period, the SSMCDC assisted over 200 local businesses and helped create or maintain nearly 600 jobs.
This FedNor investment will support diverse economic growth in Sault Ste. Marie and area by providing resources to a locally-driven organization familiar with existing and potential opportunities and obstacles in the region. These funds will enable SSMCDC to invest in and support a range of local businesses, community partners, and key industries, with the goal of working together to facilitate the creation and maintenance of jobs and to build healthy, sustainable communities.
SHEEHAN SAYS
"The Sault Ste. Marie area is a unique part of our region, and so fostering the development of local expertise and supports will put us in the best position to leverage our strengths and to address challenges. This FedNor investment will create real opportunities for Sault Ste. Marie area businesses and workers across the board, and will help continue to build a local economy that works for everyone."