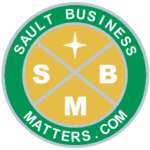 By
Media Release
September 11, 2023
Tweet
EDITOR'S NOTE: Sault Business Matters has received the following media release from Algoma University relative to the Global Skills Opportunity program.
The Global Skills Opportunity (GSO) program is giving students at Algoma University (AU) more opportunities to study internationally. AU has partnered with Think Pacific to create global learning opportunities for students to work alongside rural Fijian youth groups and communities on initiatives related to mental health, sports development, youth empowerment and community building. 
Algoma University students will travel to Fiji in May 2024 and have the opportunity to join a traditional village, become a member of a Fijian household, and work with a team of students from around the world.
They will be immersed in the unique culture, customs and ways of life in the South Pacific Islands. These one-month experiences will develop employability skills through practical international work experience, enhance students' global perspectives, and contribute to the United Nations' Sustainable Development Goals.
"We are so excited to offer this opportunity to Algoma University students," said Dawn White, director of International Affairs. "Think Pacific has a stellar reputation as a leading social enterprise working closely with communities in Fiji to support sustainable development. Algoma students will experience true cultural immersion, living with a Fijian family and building lifelong relationships while they put their learning into practice in an international context. We believe this opportunity will be life-changing for students."
Algoma University will offer scholarships through the GSO project to support participating students. Students will earn a Global Learning Leadership Skills Development Program Certificate, which recognizes the high level of leadership skills they have developed in an international context.
Interested students can learn more at the Think Pacific/Algoma U home page.
Nigel Scott, Director at Think Pacific said "It is a huge privilege to be working with Algoma University. Our team in Fiji is excited for the first group of students to arrive. We very much look forward to the students experiencing the beauty of life in a rural Fijian village whilst contributing to grassroots initiatives that support the achievement of the Fiji National Development Plan, on behalf of the Fijian Ministry of Youth & Sports and Fijian Ministry of Health".
Student mobility is a foundational pillar of Algoma University's Internationalization Strategy, as students who participate in international learning experiences gain invaluable skills, networks, and intercultural competencies. International learning is often a transformational experience, as students learn to communicate across different languages and cultures, resolve challenges across cultures, and build self-confidence as they navigate new environments.
This project is funded by the Government of Canada's Outbound Student Mobility Pilot Program, which has a focus on students with disabilities, Indigenous students and students who face financial barriers.