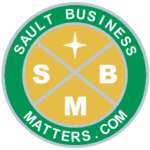 By
Media Release
September 25, 2023
Tweet
EDITOR'S NOTE: Sault Business Matters has received the following media release relative to a meeting that was held tonight between City Council and City Commission from Sault, Ontario and Sault, Michigan.
The City Sault Ste. Marie, Ontario City Council and Sault Ste. Marie, Michigan City Commission gathered tonight for a joint meeting focused on economic development and tourism. Items for discussion included an update on economic development/tourism initiatives, the carbide dock port project, downtown growth plans and the renewal of an International Mutual Aid Agreement between both municipalities.
"Furthering development of the important relationship between our communities has been a priority of mine, and tonight represented an opportunity for elected officials and municipal staff to engage in a formal discussion about how we can work together with increased frequency. The Twin Saults serve a model of the benefits of international collaboration, and the leadership of both communities is committed to exploring opportunities for more collaboration, such as through the cruise ship sector," said Mayor Matthew Shoemaker.
"We were very pleased to host our friends from Sault Ste. Marie, Ontario this evening. Located at the center of the Great Lakes, there is tremendous untapped tourism potential in this area, and we've directed staff to pursue potential joint opportunities. Mayor Shoemaker and myself have enjoyed developing a positive and productive working relationship, and I look forward to exploring how we can best serve our area," said Mayor Don Gerrie.
Monday evening represented the first joint-meeting between the two municipalities since 2017. At the conclusion of the meeting, the Sault Ontario City Council and Sault Michigan City Commission exchanged "keys to the city" as a demonstration of a shared commitment to the Twin Saults.