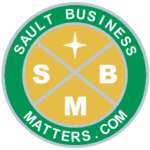 By
Media Release
October 23, 2023
Tweet
EDITOR'S NOTE: Sault Business Matters has received the following media release from Algoma University relative to the Queen Elizabeth scholarship program.
Algoma University is among six Canadian universities awarded new funding through the prestigious 2024 Canadian Queen Elizabeth II Scholarship program (QES). 
This initiative, presented by the Rideau Hall Foundation (RHF) and Universities Canada, will allocate $1.6 million to support 133 students from these institutions, with the aim of nurturing future innovative leaders and community builders.
Algoma University's winning project, titled "Building global leaders: Community-based experiences to advance decolonization and cross-cultural education," will offer students work-integrated learning opportunities related to health, education, and social and economic development.
"Our winning project reflects Algoma University's dedication to providing students with transformative learning opportunities," said Dawn White, Algoma University's Director of International Affairs. "The QES is a perfect fit for Algoma University and our future Queen Elizabeth Scholars because it recognizes our mission to make a meaningful impact on communities around the world, to explore different perspectives, and to share ideas across cultural divides."
The 2024 QES projects, selected for their commitment to developing leaders and enriching communities, encompass various themes. Algoma University's participating scholars will engage in study, research and internships in combination with community engagement activities in Canada and worldwide, emphasising working with Indigenous, Afro-diasporic and other under-represented communities.
"Algoma University is honoured to be part of the 2024 Canadian Queen Elizabeth II Scholarship program along with five other remarkable Canadian universities," said President and Vice-Chancellor Asima Vezina. "This initiative is a testament to our collective commitment to empowering future leaders to excel in cross-cultural learning and community-building."
The QES program, in collaboration with the RHF, Universities Canada, and with support from Community Foundations of Canada, has played a crucial role in fostering community leaders and facilitating global experiences for students. To learn more about the QES program, please visit queenelizabethscholars.ca. Loma