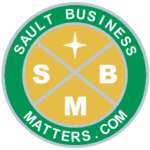 By
Media Release
October 11, 2023
Tweet
EDITOR'S NOTE: Sault Business Matters has received the following media release from Algoma University relative to a special thank you to the City of Sault Ste. Marie.
Algoma University's Vice-President, Nyaagaaniid: "On behalf of Algoma University, we want to express our excitement and sincere gratitude to Mayor Matthew Shoemaker and the Sault Ste. Marie City Council for their decision to contribute to the Makwa Waakaa'igan project.
"Makwa will be a global leader in cross-cultural teaching, healing and respect. The realization of more than 40 years of work by the Residential School Survivor community, Algoma University is investing in Makwa in order to lead change for generations to come.
"This $43.4 million investment from Algoma University — with support from partners like the City of Sault Ste. Marie — will construct a global centre for cross-cultural learning. Built through the guidance and leadership of the Children of Shingwauk Alumni Association, it will not only house the Shingwauk Residential Schools Centre archives and Indigenous teachings, academic research facilities, classrooms, art, healing, and ceremony — it will also house the Mental Health and Addictions Research and Training Institute that Northern Ontario desperately needs; operated in partnership with the Northern Ontario School of Medicine University.
"Together, with partners like the City of Sault Ste. Marie, we expect to directly create new permanent, full-time jobs and bring a projected 35,000 annual visitors to Sault Ste. Marie to share Indigenous practices from around the world and foster truth, reconciliation and healing."