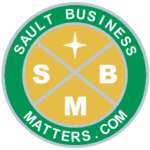 By
Media Release
October 17, 2023
Tweet
EDITOR'S NOTE: Sault Business Matters has received the following media release from the Sault Symphony Orchestra relative to an upcoming event.
Dear friend of the Sault Symphony Orchestra,
Join the SSO for its opening concert of the season on October 22, 2023.
"European Tour" will bring audiences across the pond on a journey through a wide array of styles, colours, and textures. With music by Bartók, Parry, Fauré, Dvořák, De Falla, and Grieg, the performance will take audiences on a journey to Romania, England, France, Bohemia, Spain and Norway.
The "European Tour" sets sail from the Machine Shop at 2 p.m. on October 22.
Bon Voyage!
Tickets available can be purchased in person at the Sault Community Box office or online at www.saultctc.ca