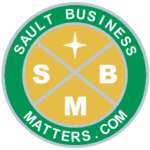 By
Sault Business Matters Staff
November 7, 2023
Tweet
Kiwanis Club of Lakeshore returns with its fifth annual "Old Time Christmas Concert", to be held on Saturday, Nov. 25, at Central United Church, which is located at 160 Spring St. in the Sault's downtown area.
Proceeds will go to Christmas Cheer and the Salvation Army. To date this event has raised over $24,000.
Headlining the list of performers is Dave Anich Northern Grass, featuring Mike Kienhofer, Trevor Simpson, Marshal Jaaskelainen, Jay Case, Frank Deresti and Peter Harbocian, with special guest performances that include Master of Ceremonies and local radio announcer Jeff McNiece as well as Tianna Legacy and Brandon Ruch.
Tickets are $20 and can be purchased at Fountain Tire, 55 Black Rd., online through Eventbrite ( tinyurl.com/2ze24jyw ) or by calling the Kiwanis hotline at 705-946-7915. Ticket delivery is available within city limits. Doors open at 6 p.m. and the concert starts at 7:00.