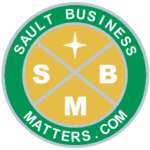 By
Sault Business Matters Staff
November 1, 2023
Tweet
Superior Adult Learning is helping local small businesses in Sault Ste Marie that have been struggling to hire and retain employees.
They are offering new services with the "Skills for Success" program, which is training people in the nine skills that Canadian employers demand. In addition, they are offering free soft skills assessment for employees. The results of the assessments can be used to develop a personalized learning plan.
They are also helping local small businesses simplify key job processes to help new employees learn their jobs quickly and improve their confidence. All their services are free and confidential.
Learn more about it:
☎ (705) 946-3953