By
Angela Romano
April 12, 2021
Tweet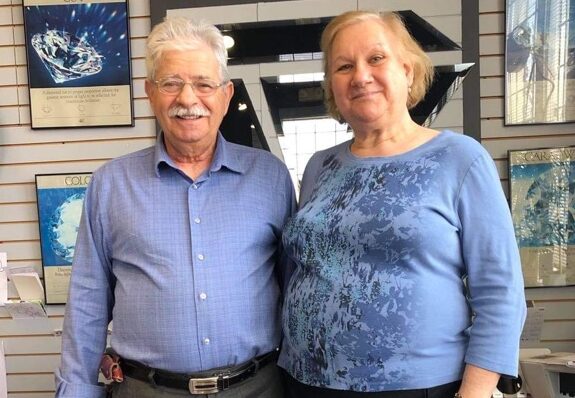 To say that COVID-19 has proved a challenge to a small local business like Bennardo Jewellers would be an understatement.
But in speaking to Pina Bennardo, it is truly heartwarming to appreciate their resilience.   
However, let's be frank,  these lock downs have been very detrimental to their bottom line so now more than ever, community support is so needed and appreciated. 
Sault Business Matters had a chance to speak by phone with the kind hearted Pina to do a bit of a catch up since we last ran a feature story on them.  She and her talented jeweler husband Tony wanted to remind everyone that during this latest government mandated emergency order, they will still be available for curb side service. It is the perfect time to get those repairs you have sitting in your jewellery box taken care of or to get your watch batteries replaced, or how about getting your jewellery cleaned?  There is nothing like seeing the sparkle return in your favourite pieces!
The Bennardos have made it easier than ever and are now equipped to offer wireless debit as well so if there is something that you need, please don't hesitate to contact them for safe, curbside drop off and pick up.
There are plenty of special occasions coming up and Bennardo Jewellers would really like to help locals commemorate these special occasions with memorable gifts that will last a lifetime. Mother's Day, graduations, First Communion, Confirmation, Father's Day, you name it, they can help you find the perfect gift!
Do you know people who love to hunt and fish that plan to do a lot of that this summer?  If so, why not get them engraved beautifully crafted fishing/hunting knives?  Do you know someone who likes to swim or dive or participate in other water-sports or maybe they simply like to sit out by a campfire late at night?   
Bennardo Jewellers is an authorized dealer for the renowned Swiss made Luminox watches with groundbreaking Luminox light technology that offers at a glance visibility, a constant glow no matter what the conditions are for up to 25 years!  Not only are they beautiful watches but they are built to last and well worth the investment. 
Of course, they also offer plenty of other watches at various price points such as Bulova, Seiko, Claude Bernard, Valima to name a few. 
Pina also reminds us that they have beautiful costume jewellery options as well that look stunning that are super affordable and that make for great gifts for people of all ages.  They received their summer spinners that are nickel free making them great for those with sensitive skin and she can't wait for people to see them. They range in price from a mere $5.99 to under $20 in many cases. 
Summer is coming, don't forget they carry toe rings and anklets which can be tricky to find!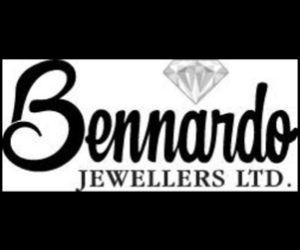 One of the reasons Bennardo's has been so successful is because of their friendly and personalized service and this is something that matters.  Do you know someone who just bought a house or is retiring?  A wall clock is a perfect gift idea and they carry a wide selection of beautiful clock options.  They can't wait to see people in person again and really miss having people able to shop in person but in the meantime please contact them for curbside service .  
Bennardo Jewellers invites you to contact them for all your gift giving needs and will work with you to make your shopping experience a memorable one.  Currently, Bennardo Jewellers located at 126 Great Northern Road, is open for curbside service Monday to Friday from 10 a.m. to 4 p.m. Contact them at 705-759-6116 for any inquiries you may have. Tony and Pina look forward to seeing you soon!