By
Angela Romano
July 25, 2022
Tweet
Since 2014, Q Café, now located at 523 Queen Street East in the Sault's downtown, has been serving some of the freshest, homemade meals from scratch that our community has grown to love for good reason.
Owner Susan Willems van Dijk previously worked in children's mental health and child protection for many years but needed a change that would still allow her to look after people but in a different way. She has always had a passion for cooking and there is nothing that gives her more satisfaction than giving back to the community she loves so much by nurturing people with food made with love.
Once you have lunch in Q Café, you will soon see how much pride Susan takes in making sure that everything put out is fresh, delicious, and made to her signature high standards. It is also very evident that customer service is a high priority and her friendly staff always make sure your experience is a great one often greeting customers by name, knowing the regulars' orders, making small talk, the little things that make you feel appreciated as a customer.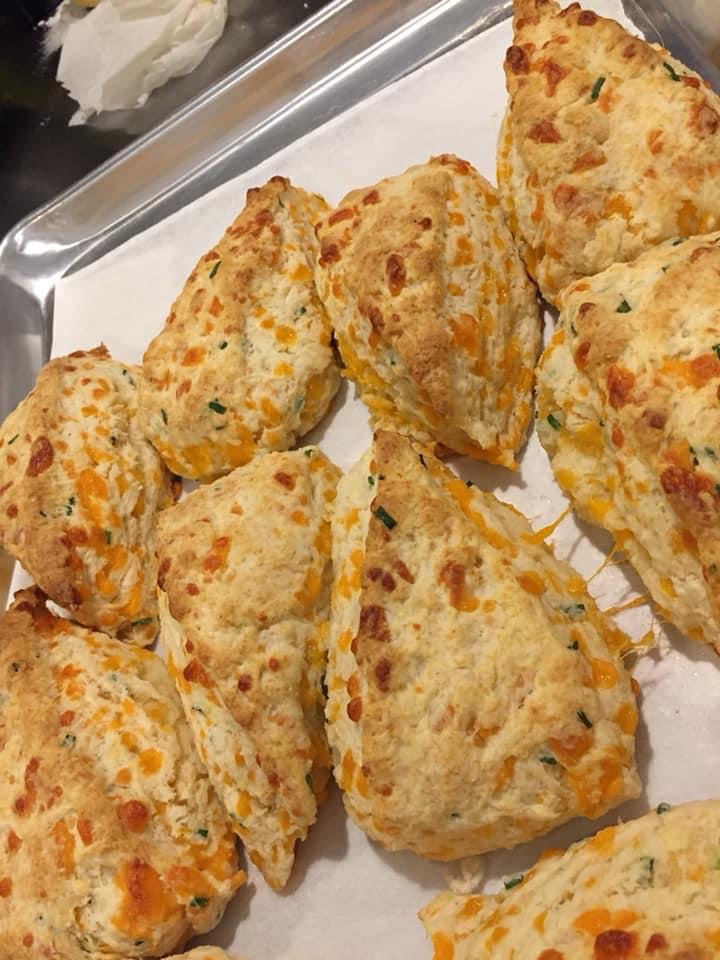 A popular feature of Q Café is its handy grab and go fridge that makes getting a quick, healthy lunch a breeze. It carries many of their most popular salads, wraps, sandwiches and even house made salsa. Of course, you can also add one of their amazing specialty coffees to go as well. From lattes, to cappuccinos, to iced coffee in the summer months, you won't be disappointed! Many people call in their order and it will be ready for you at the time you need it.
Of course, dine in is also a great option in their spacious, warm, and inviting space. Exciting news just announced is that Q Café is also now licensed so you can enjoy an alcoholic beverage with your lunch with a selection of beer, wine, and hard seltzer being newly added to their menu.
Menu items include the very popular quesadillas, soup of the day served with a buttery homemade biscuit, wraps, the most delicious egg salad sandwich you will ever have, and a plethora of extremely popular salads such as our favourite, the apple brie that comes with brie, edamame, cranberries, sliced green apple, candied pecans, and Q's signature maple vinaigrette. If you love a good grilled cheese, Susan's is top notch and you can have it with the best garden tomato soup you will ever have and this is coming from someone who normally dislikes tomato soup. It really is that good!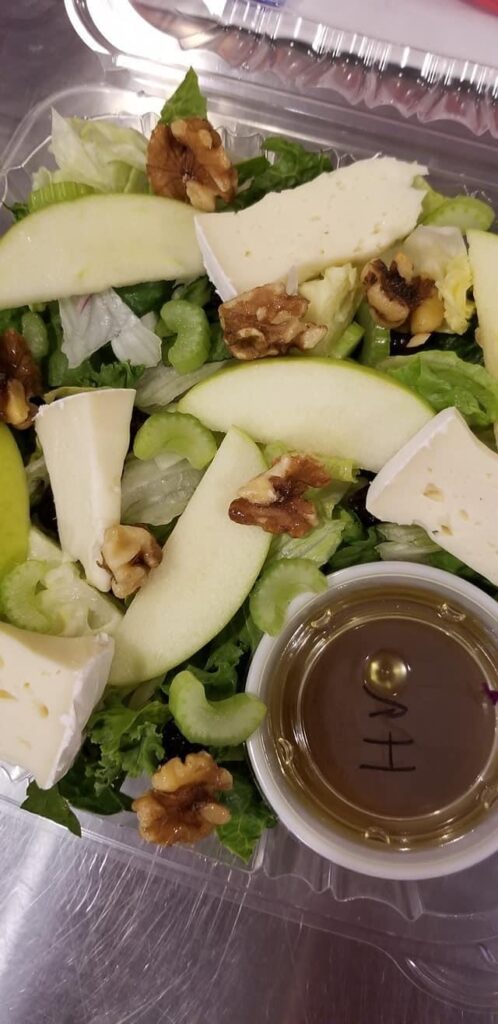 A nice feature of Q's menu is the option to add a side from a lengthy list of options such as baked chicken, baked salmon, their amazing lemony quinoa (a personal favourite), hard boiled eggs, egg salad, Greek bean salad, salad, soup with biscuit and their house made salsa with chips. For the soup lovers, Susan makes all the soups from scratch and they are both creative and delicious!
In addition to the amazing food, and welcoming atmosphere, dessert lovers will be happy to know that Q Café is also home to Sweet Things Dessert Company which has a amazing selection of fresh baked treats, and even ice cream available each day. After lunch, you can choose from the selections of the day often cookies, scones, donuts, Rocky Road bars, squares or better yet treat your team! Calling ahead is always a good idea since the treats go quick! The owner of this amazing bake shop Shelly, is also one of the friendly faces who can often be found providing the friendly customer service Q Café is known for.
Q Café is open Monday to Friday from 10:00 a.m. to 4:00 p.m. and calling ahead is a great idea if you want to pick up an order for a specific time. They can be reached at 705-450-5277 and are located at 523 Queen Street East. You can also find them on Skip the Dishes. Follow Q Café on Facebook under Q Café for their daily specials or on their Instagram page (qcafe.ssm).