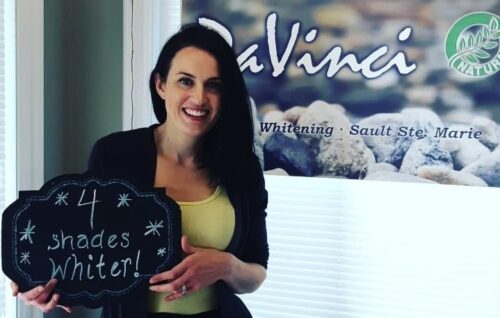 By
Angela Romano
September 22, 2022
Tweet
Since September of 2018, Rochelle Rodrigues, the owner of DaVinci Teeth Whitening, has been taking clients and as she proudly tells us, she has given hundreds of people the confidence to smile in just a few short years.
There is nothing greater than seeing people looking forward to smiling more after using her services especially when they used to be reluctant to do so because of the staining on their teeth. Rochelle has had a varied career path, from PSW to day care, and even was a aircraft repair technician at one point so I had to ask what inspired the idea to open a teeth whitening business. Rochelle explained that when she and her husband moved into their current home, there was a space that she knew would be perfect for an office. She accidentally stumbled across the DaVinci Teeth Whitening Systems website while searching for business ideas and since there wasn't really anything like it at the time, she decided to give it a go!
She always wanted it to be a family friendly business and not "clinical" by design. She made sure that the environment in the home office is cozy and a place where you can experience some self-care in a warm environment. By the end of your treatment, you will have the confidence to share your beautiful smile even more! By far the most rewarding aspect of operating DaVinci Teeth Whitening is giving people the confidence to smile after years of feeling ashamed or embarrassed of their stained teeth.
Rochelle notes that results are immediately noticed at the end of a one hour appointment. It is recommended to follow up with maintenance appointments, or use DaVinci On-the-Go whitening pen or their home maintenance kit to keep your teeth looking bright. Many of her clients choose to return once a year instead of worrying about doing anything on their own at home.
If you are unhappy with the colour of your teeth and looking for dramatic results then consider a DaVinci teeth whitening session. The treatment will help for teeth that are stained by substances such as coffee, tea, soda, smoking, etc. It will also lighten teeth stained by tetracycline, speckled by fluoride, or hereditary discoloration.
After the treatment, teeth shades brighten an average of five to 14 shades on the Teeth Shade Card but results will depend on how discolored the teeth were originally. In most cases, the end result will be brighter, shiny teeth however everyone's teeth are different. Results can vary from person to person and depends on your diet and lifestyle, but the effects usually last for one to three years with proper maintenance. DaVinci SSM offers both take home maintenance products and shorter, maintenance appointments to help keep your teeth bright.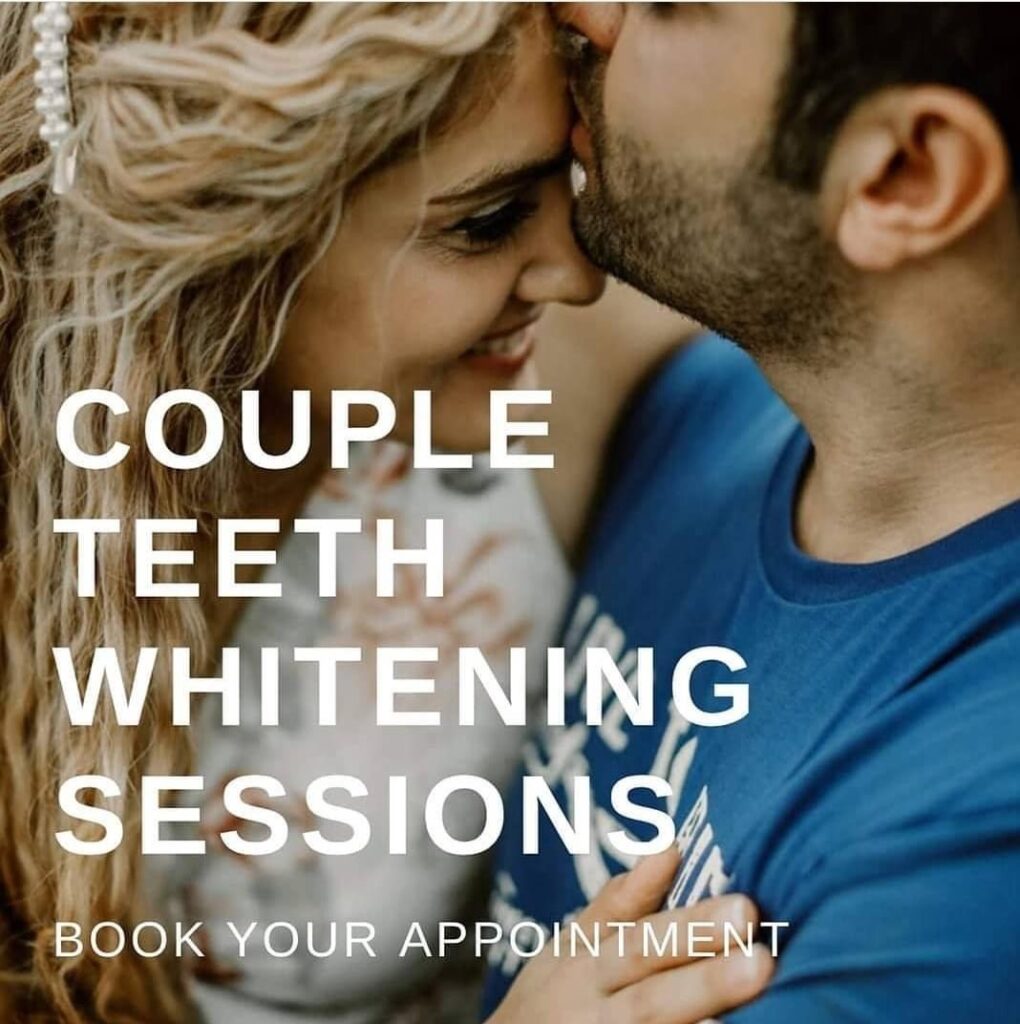 If you are concerned with the safety of the products used, fear not! The products are made in USA laboratories and are FDA compliant. In fact, Rochelle explains that she choose DaVinci for her business because they offer natural plant and mineral based products with FOOD GRADE hydrogen peroxide that are preservative free! Produced in North America and FDA approved, DaVinci Teeth Whitening is a trusted, reputable company that has been in business since 1999. The DaVinci Teeth Whitening Gel does not change or damage the structure of the teeth; it merely lifts and removes the stains, making your teeth brighter.
DaVinci Teeth Whitening is a member of the HOLISTIC DENTAL ASSOCIATION (HDA). For more information on DaVinci Teeth Whitening, check out their website at https://davincissm.square.site/ or follow them on Facebook (DaVinci Teeth Whitening SSM) or Instagram at davincissm! Appointments take place at the home based office near the Lake and MacDonald intersection but Rochelle is also able to travel with her equipment for special requests or for group parties and events!
One thing of special note is that Rochelle is able to accommodate two people at a time and you will each get $10 off each if you book and attend together. This is a great gift idea for anniversaries, Mothers Day, bridesmaid/besties, staff gift ideas etc. Gift certificates are also available!
You can reach DaVinci Teeth Whitening to book an appointment or for further information via their FaceBook or Instagram pages, by phone at (705) 945-5288 or by e-mail at [email protected] . DaVinci Teeth Whitening would love to brighten your smile, reach out soon!