By
Angela Romano
August 14, 2023
Tweet
Gurwinder Bains recently decided to open a takeout location in the Pine Plaza in order to bring back some of the pizza fusion he missed from his many years living in Southern Ontario.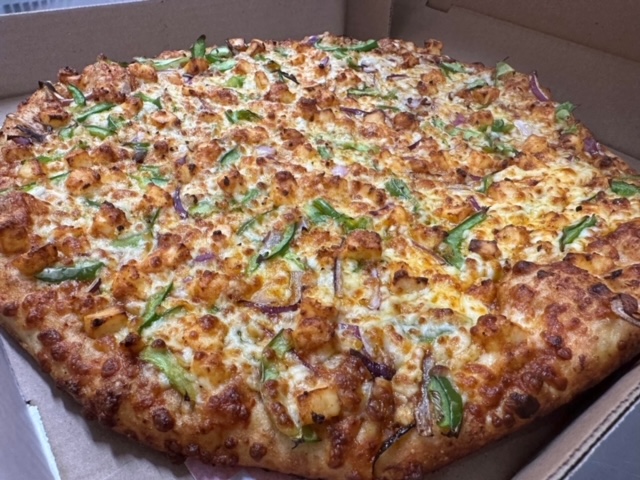 Gurwinder visited our fair city with his family and fell in love with the beauty of our region, the access to beautiful hiking trails, the nearby beautiful beaches, the quietness and so the family decided to leave Southern Ontario and make the move here approximately three years ago. The only thing from Southern Ontario that they missed was the fusion style pizza they were used to in Southern Ontario and that is how Hunger Point was born.
Gurwinder set out to find a location, hired a chef and settled on a takeout spot at 701 Pine Street in Sault Ste. Marie, also commonly known as the Pine Plaza. He spent about a year renovating the location before opening the doors recently! It is a stand alone location not a franchise and the entire family helps out. The family's background is from the Punjab region so the menu has both Punjab influences but also more North American standards made fresh to order as much as possible.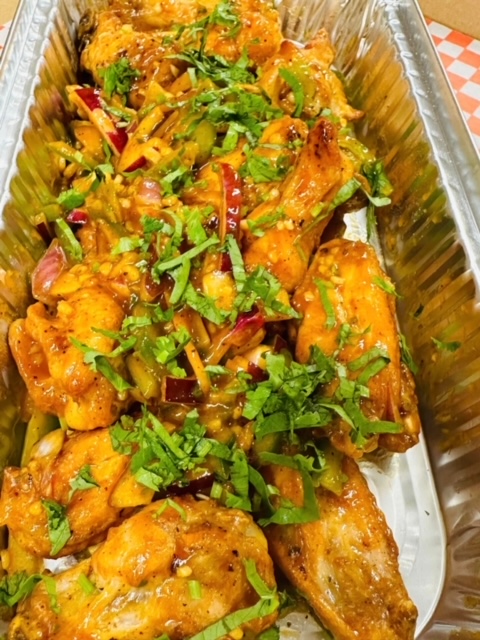 A look at the current menu shows you how eclectic it is with snack options such as paneer pakoras, samosas, a variety of pakoda options, oven baked fish, tandoori chicken, nachos, fries, onion rings, several handhelds like veggie burgers, veggie paneer wraps, tandoori chicken wraps, cheesy garlic subs, wings, and a huge selection of specialty pizzas, including a gluten free option in medium size. Build your own pizzas are also possible with prices starting at $7.99 for a small. There are a couple of salad options, beverages, including fresh made refreshing mango lassi, mango shakes and masala chai tea.
For the pizza, you can select your preferred crust style and customize any of the specialty pizzas simply by calling them at 705-574-1313. The noodle burger has become very popular and top sellers include the samosas, Indian style wings, butter chicken pizza , tandoori chicken pizza and the shawarma pizza. If you are in a hurry, you can get pizza slices to go as well! Everything is made from scratch so generally, allow for about thirty minutes for your order. A new menu is coming soon because they didn't want to rush things so they started slow in order to avoid making mistakes that might cost them customers. The new menu will carry curries like butter chicken and more!
The easiest way to place an order is by going online at www.hungerpoint.ca or give them a call if you want to customize your order. They are open Sunday to Thursday from 11 a.m. to midnight and Friday and Saturday from 11 a.m. to 2 a.m. Don't be shy, give them a try! Hunger Point…Hunger stops here!