By
Angela Romano
November 28, 2023
Tweet
Tazzi's Cafe, located at 478 Queen Street East in the Sault's downtown, is a place where you can expect to find a casual dining experience that is sure to please the taste buds while you enjoy some friendly conversation with Joe, Grace and staff.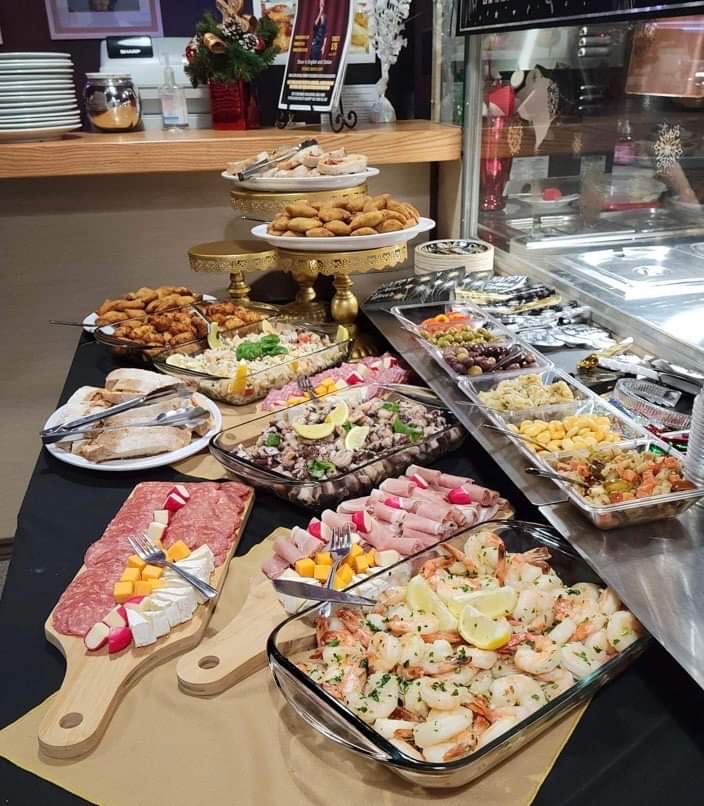 Specializing in all your Italian and sometimes even Portuguese favourites, the food is always homemade and delicious, reminiscent of what your Nonna would make! Popular menu items include pizza, chicken cutlets, chicken parmigiana, pasta and meatballs, lasagna, salads and Italian panini with your favourite Italian deli meats like prosciutto, salami, and provolone cheese. Need a quick and tasty lunch? Stop by Tazzi's Tuesday to Thursday for their delicious hot table which has several featured items that change from week to week. You can pick and choose a few of your favourite items! Call 705-541-9999 to find out what is being featured. Hot table examples include rapini, chicken noodle soup, fettuccine, roast chicken, ham and cheese quiche, and veggie quiche.
The Cafe also features some delicious baked goods as well. Are you celebrating a special occasion? Did you know you can reserve Tazzi's Cafe for your event (up to 40 people) and they will take good care of you! Let them help take the entertaining pressure off your shoulders! They also do fabulous meat and cheese trays that you can order to go with some notice.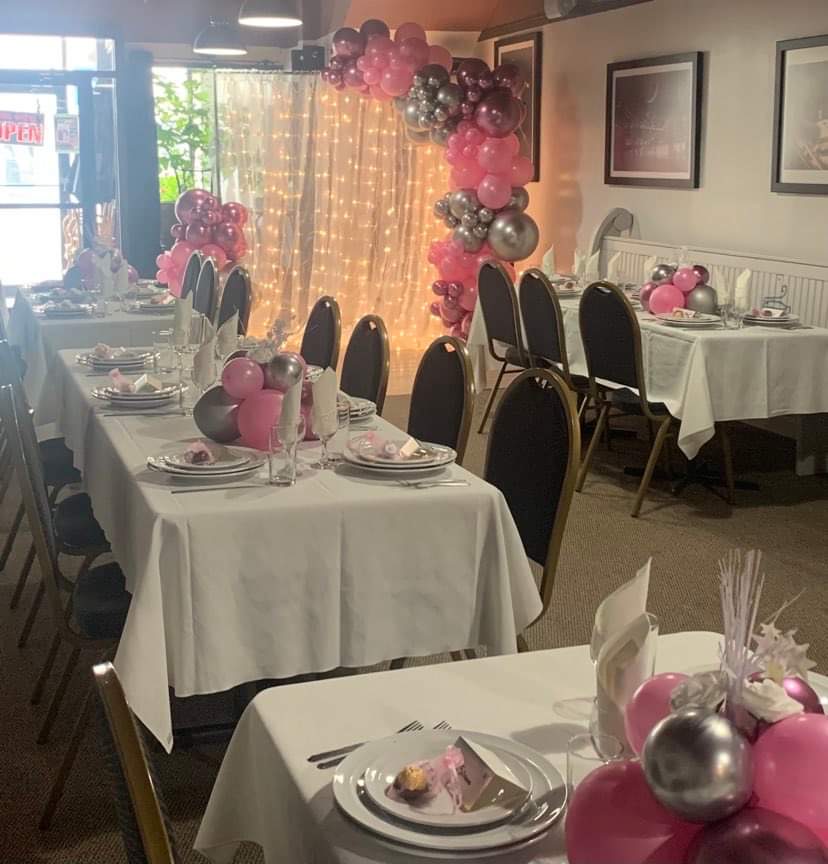 Tazzi's always likes to host a great party so they have taken to offering themed ticketed parties with delicious several course meals that everyone is invited to attend. They have become quite popular and a great way to socialize and meet new people. Dancing often ensues! Past ones have included dinners for Mother's Day, Father's Day, Easter, a San Giuseppe rabbit dinner, and Valentine's Day to name a few. Live music and or comedy is often included with these fun evenings.
Follow them on Instagram or Facebook to stay in the loop on what's happening next.
Do you enjoy live local music? Stop by Tazzi's every Thursday from 5-8 p.m. matinee with Leslie Cook and friends, Fridays 8-11 p.m. with great local entertainers and Saturdays 6-10 p.m. for accordion music featuring local legend Nino Dipasquo. If you haven't stopped by yet, do yourself a favour and pop on by!